SKYWORTH 43 Inch Full HD TV in Kenya…The Price Will Shock You
SKYWORTH may be regarded as one of the most purchased TV in Kenya but it's price is unbelievably low. The Television is currently going for Ksh 34, 999, down from Ksh 46,000.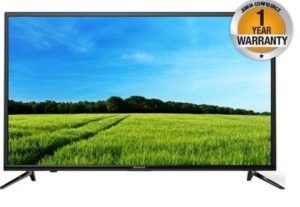 This is not the ordinary television you see around, the TV is full HD.In addition, it's a smart TV, which means you can stream movies when connected with Wi-Fi.More interesting is that the TV does not require a decoder, unless it's a DSTV for watching English Premier League.
If you own hotel, pub or business that requires a TV that would serve more than 100 people, SKYWORTH 43 Inch Full HD TV is the one to purchase. The good thing about this TV is that you can make an order from whatever area you are in Kenya and get it delivered within 1-5 days.
Most people are often worried about image quality; since this SKYWORTH TV is digital, you don't expect it to have blurred images.
You can see full specs and purchase procedure through this link(SKYWORTH link)
Once you make an order,you are allowed to cancel it if you find nothing impressive about the TV…but I can assure you,it's not by chance many orders are made for the same.The TV also comes with a one year Warranty,meaning if you find any fault in the TV,you will return it to Jumia.