X-Tigi phones are sold in Kenya by Jumia and their market share in the country is slightly above 3 %.But little is known about the quality of these smartphone.
X-Tigi phones are manufactured by H.K TianJi Group Co., Ltd., an international multicultural company which designs, develops, and markets globally a growing range of mobile devices.It was founded in 2005.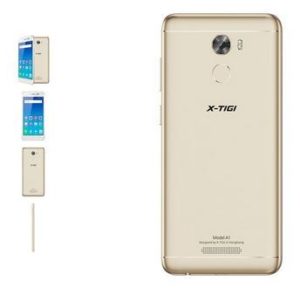 In Kenya, not many shops sell the brand but those who have them in stock report good sales.Even so, not every X-Tigi phone is good for you.
We have conducted our research and determined that the best X-Tigi phones are those above Ksh 8,000.These are phones with quality features and the capacity to serve you for sometime.
The best among X-Tigi phones is X-TIGI A1,which has the latest Operating System, Android 7.0.The phone also comes with 20MP Front + 13MP Rear Camera, meaning it's among the most powerful phones in the country.It also has 3GB RAM + 32GB ROM memory and 4000mAh Li-polymer battery capacity.
If you have a budget of Ksh 20,000 you want to spend on a phone,this is the best phone to purchase.You can see full details of the phone here(Phone details link)
We like giving our honest opinion.X-Tigi phones are good but they aren't as good as HTC,iPhone,Samsung and Sony.But if you are ready to spend above Ksh 10,000,you can buy X-Tigi phone that specifically has internal memory of not less than 16GB,2RAM and at least 13MP camera.If you can get such a phone,don't hesitate,purchase it.
For those who are interested to buy this phone,here is a list of available X-Tigi phones in Kenya(X-Tigi link)