The MoU covers collaboration in the Energy and Healthcare sectors.
Through the collaboration, GE will support the Premier's Office's "Tshepo 1 Million" youth empowerment programme, which focuses on creating employment and entrepreneurship opportunities for the Gauteng youth.
The Gauteng Province and GE have signed a Memorandum of Understanding (MoU) to collaborate on projects in the key economic sectors of Energy and Healthcare.
Under the MoU, GE and the Office of the Premier will work together to identify critical areas for collaboration and leverage on the vast economic opportunities within the Gauteng Province.
Speaking at the signing ceremony, Gauteng premier David Makhura said; "We are delighted to be going into a partnership with a world-renowned company such as GE which not only supports our vision of turning Gauteng into a globally competitive City Region, but will also help us create an inclusive economy that will see the youth of Gauteng become active agents in the economy."
The collaboration will also see GE support the Premier's Office's "Tshepo 1 Million" programme, an employment creation and entrepreneurship development programme aimed at training, skilling and mentoring young people through empowering projects.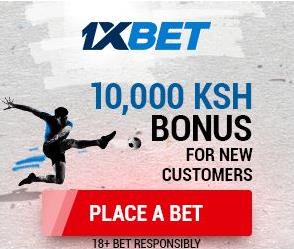 "Our social responsibility platform aims to empower people by building valuable skills, equipping communities with new tools and technology and elevating innovative ideas that are helping solve Africa's challenges," said Jay Ireland, President & CEO, GE Africa. "This collaboration reinforces our commitment to support South Africa's socio-economic growth through innovative and localized solutions."
GE has a strong commitment to contribute to South Africa's sustainable development especially in skills and small medium enterprise development.  In 2016, GE opened the Africa Innovation Centre that is an integrated Centre dedicated to leveraging GE's global expertise for innovation in Africa. The Centre is the 10th GE Innovation Centre globally and the 1st Innovation Centre for GE in Africa.
Partnerships with Governments and local companies form a very important part of GE's growth in Sub-Sahara Africa. GE has signed MoUs with the Governments of several countries such as Nigeria, Kenya, Angola and Ghana to develop infrastructure projects, including sustainable energy solutions, providing efficient and reliable transportation as well as improving access to quality healthcare. These MoUs involve significant investments in creating jobs and human capital development.