What You Didn't Know About Betway Kenya
If you have placed bets in Kenya, there are nice things you are missing unknowingly, especially when it comes to free bets.Betway is one of the few betting companies that offer free bets—I also didn't believe so until I started betting with the company.
In a good day, Betway would give up to 100% of the amount you use to bet, meaning that even if you lose, you will use the free betting amount to bet. The companies offer free bets almost daily which are offered as a percentage of the money you use to bet. This is totally unique as it doesn't happen with other top betting companies in the country.
Another thing you may not be aware of is that Betway also offers several Jackpots; there is a midweek jackpot and weekly jackpots, which amount to in excess of 50 million. Like other companies, you win fairly when your betting slip confirms so.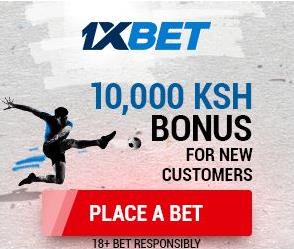 The most interesting part is that the odds presented by Betway are extremely good and appealing. If you are good at making predictions, you can easily become a millionaire.
When you join Betway, you will realize there is one thing you have been missing, that is free bets.To join, you simply click here and sign up for free. You will use your number to send money through MPESA.