RAMTONS gas cookers are the best in Kenya, they are both cheap and durable. But what most buyers want to know is, which are the best and most popular gas cookers from the company?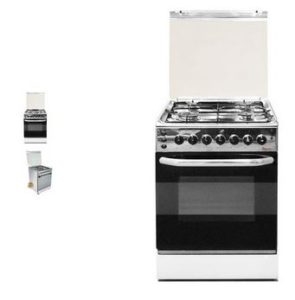 Based on purchase trends and statisics, here are the top RAMTONS gas cookers in Kenya
RAMTONS EB 301
RAMTONS EB is the most popular gas cooker in the country. The cooker is the number one choice for many Kenyans, especially those in town, because it is durable and fairly priced. Some of the features that make it the most ideal for our homes include:
4 burners
Oven lamp
Rotating grill
Self ignition
Timer (60 min)
Warming drawer
The gas cooker costs Ksh 20,999 at Jumia and can be ordered through this link(Cooker link)
RAMTONS EB/302
The second most popular RAMTONS gas cooker is RAMTONS EB/302, which costs Ksh 17,250.The Gas cooker is among the most sold cookers in Kenya and has the following features.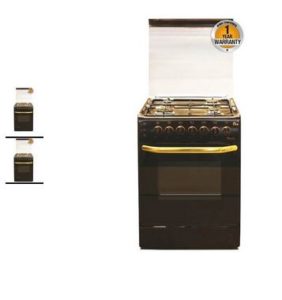 4 burners
Oven lamp
Rotating grill
Self ignition
Timer (60 min)
Warming drawer
What I like most about this gas cooker is that it's beautiful. This makes it even more appealing to women who would want to have elegant kitchen. You can see more details about the gas cooker here(Gas cooker link)
RAMTONS RF/400
RAMTONS RF/400 is tactually the best and most comfortable for people who would love to use electricity and gas at the same time. The gas cooker costs Ksh 25,990 and is currently available at Jumia Kenya
Some of the most exciting features of the gas cooker are:
The gas cooker is beautifully designed to give your kitchen a cool look.To purchase it online, here is the link(Purchase link)
RAMTONS RF/186
For those who wants to buy a gas cooker and forget about buying one for at least 20 years,RAMTONS RF/186 is the most ideal for your home.The gas cooker comes with the following features:
Auto ignition
Double glass oven door
Rotisserie
3 gas burners+1 Electric plate
Oven light
Electric oven/grill
RAMTONS RF/186 has a wonderful look,it's of the highest quality and can be used to cook with a gas or electricity. The cooker costs Ksh 29,990 and can be acquired online through Jumia(purchase link)