President Uhuru Kenyatta has just been declared president Elect by the IEBC,but do you know how many votes he garnered per County in 2017?We have a table showing which county gave him the highest number of votes and those counties that never bothered to vote for him.
According to the results by the electoral body,Kiambu County gave the president a total of 916,463 votes-the highest among the 47 counties,followed by Nairobi County which gave him a total of 779,301 votes.
Surprisingly,Kisumu County gave president Kenyatta 800 votes while Migori and Kisii Counties delivered over 50,000 each.
Below is a table of how Uhuru performed in 2017 elections.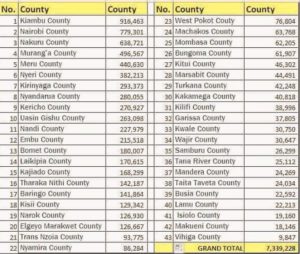 Opposition leader skipped the exercise.