The Supreme Court of Kenya may not nullify results for the presidential rerun exercise.
IEBC has gone ahead to declare President Kenyatta the duly elected president, which gives way to his swearing in.But Mr Odinga,the opposition leader,has indicated he will challenge the result in court, stating that four counties did not participate in the exercise. Based on Odinga's move, we would like to confirm that the Supreme Court may use several reasons to okay Uhuru's re-elections.
Chebukati,who is the IEBC commission chair used the following clause in the constitution to declare Uhuru duly elected president.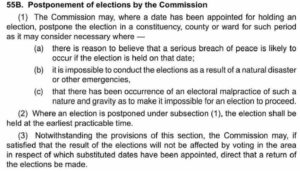 The Supreme Court is heavily divided as of today,even Deputy President confirmed that Raila will waste his time to launch case at the court since the court will lack a quorum.This leaves Raila with no other option but to go ahead with his National Resistance Movement.