Huawei Y3C is now being sold at Jumia Kenya for Ksh 3,049.This is the best price you will get for this phone in the entire republic.
Huawei being one of the most adored brand in the world, this phone fits anyone  who wish to own a quality but cheap smartphone.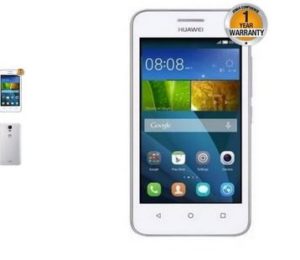 If you have a shop and you wish to stock cheap smartphones, there is no need of travelling all the way to Nairobi to make purchases, take advantage of Jumia Black Friday to purchase this phone in bulk, stock it and sell at Ksh4,000.
If you want to surprise your girlfriend, daughter, son or a friend, use Ksh 3,049 to make them happy. But before you do, I will tell you one thing I like about this phone. You see, the camera is 5MP, internal memory is 4GB and is an Android phone. Where on earth can you get such a quality smartphone for Ksh3,000.
You can click here to see the phone I am talking about.
Regardless of where you reside, you can order the smartphone by a click of a button and wait for it to be delivered. To make your work easier, I will provide a link to use for ordering the Huawei Y3C from Jumia.Make sure you order the phone before the company raises its price (click here to order)