This week's Poweball jackpot has risen to Ksh13.7 billion. If you are among the million players and you manage to win, you will automatically become one of the richest people in the world.
Powerball jackpot is one of the many jackpots listed in the jackpot.com website. This lottery game attracts over 500,000 players weekly, where several of those players win handsome money. Though the game is popular in Europe and the US, several Kenyans have also joined and play on weekly basis.
One thing I like about this game is, it's not only genuine but also interesting to play.How do you play:
Select 5 numbers between 1-69 and one Powerball from 1-26. Complete as many entries as you like and click the green 'continue' button to complete your transaction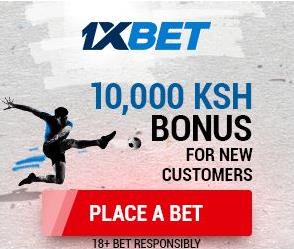 Sit back and wait for the results.
Before you are allowed to play, you have to sign up through this link(Click here to sign up).Once you are a member, you will have your Jackpot.com account, where you will deposit money for playing any game of your interest. A single bet in powerball jackpot costs €7.00.You are allowed to place as many bets as possible so as to increase your chances of winning.
Regardless of which country you come from,and assuming casino and lottery games are not banned by your government, you are allowed to play any game on the jackpot.com.Sign up here to play.