Many Kenyans would like to start online business like Jumia, Kilimall and Masoko but they have little or no information regarding the steps to follow to achieve their goal. Many of them end up advertising their products on Facebook, which is not a good strategy for anyone intending to make a fortune out of e-commerce business.
Here at Venas News, our goal is to provide important information to whoever wants to make it in business. Before we take you step by step, we thought you should be aware that Jeffrey P. Bezos ,the man who owns Amazon, is now the richest man in the world, beating Bill Gates by over $20 billion. Bezos' wealth crossed the $100 billion this month. Amazon is an e-commerce store like Jumia and Kilimall.Away from that, here is how to start e-commerce business in Kenya.
Before you start e-commerce business, the most important things to note are:
Where to source your products
How to market the products
Is the market ready for the products?
Where to buy the e-commerce template
Capital required for starting e-commerce business
Once you are ready to answer the questions above, you can go ahead to start the business. The first step is where to source the product and the capital required.I know starting this kind of business requires a lot of capital,but let me reveal one secret. What you should do is, identify companies selling the products on wholesale price. Make sure you draft a good business proposal, which you will indicate how you are planning to market the products and the commission to share with the company. After that, approach the company to explain about your business strategy. I am sure they will accept you take the products on credit. But, please show them you are a serious entrepreneur.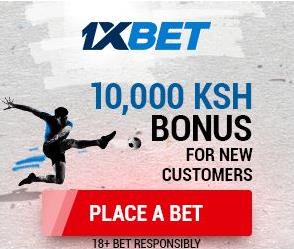 After taking the first step, the second step will be to buy an e-commerce template. I will refer you to BigCommerce, which has beautiful templates. Once you pay the cash, which is $100-$300, they will sell you the template for displaying your products like the way Jumia does (click here to visit the website)
The next hurdle is how to market your product. Most entrepreneurs pass the two steps I have mentioned above but end up giving up when they reach this step. It's advisable not to push your products among friends. Research shows that more than 90 % of your friend may not be willing to pay after you sell to them on creadit.Due to this reason, you are advised to be professional. You have four ways of marketing your products: the first one is through social media, I mean Facebook and Twitter. Please disassociate yourself with your business as this is the only way you can succeed in e-commerce business. Create a business Facebook page, which does not bear your name. Create also a business Twitter account. Once you have done so, you can start sponsoring your products through the pages.
Another way of marketing is through BigCommerce.This company ensures they list your products on Amazon, EBay and also market them on Facebook and Twitter. You can contract them through this link to do the marketing for you.
The third and most effective way is through SEO.SEO means Search Engine Optimization. You can do this through promoting on Google or SEMrush.The two companies ensure that your website ranks higher than your competitors.If you market through Google,your products will be displayed on several websites,thus making it easier for you to sell.SEMrush also ensures your website improves in rankings(click here to view Semrush website)
It takes a while before you start earning reasonable profits but if your services are good, you will make it.
Some of you might ask how much is needed for starting this business
E-commerce business requires a capital of Ksh200, 000 to Ksh 5 million. But if you can write a good business proposal, you only need Ksh200, 000 since most of the products will be acquired through credit.