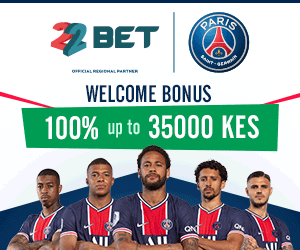 There are several symptoms of very high blood sugar levels.
Diabetes Mellitus is a widely known group of metabolic diseases. People that have high blood glucose from inadequate insulin production or because body's cells cannot respond properly to insulin are part of this group.
We already know that diabetes can be really bad for us because it can cause serious health complications. These complications are heart disease, blindness, kidney failure, and lower-extremity amputations. It has also been found that diabetes is the seventh leading cause of death in the U.S.

Because of this, we should all be aware of our blood sugar levels. If the levels of blood sugar are high for extended periods of time they can lead to diabetes and other health diseases.
The main reasons of high blood glucose are eating a lot of sugar, drinking soda, smoking, genetic predispositions, stress and even not being physically active.
This problem can be really bad because it goes with mild symptoms and most of the time people don't know they have it. About 8 million people aren't aware that they have type 2 diabetes.
THE MOST COMMON SYMPTOMS:
    Being very thirsty
    Having dry mouth
    Peeing a lot
    Blurry vision
    Being irritable
    Feeling numbness in your hands or feet
    Feeling worn out
    Having wounds that don't heal
    Yeast infections that keep coming back
    Impotence
    Weight gain
USING A GLYCEMIC INDEX FOOD LIST TO DECREASE HIGH BLOOD SUGAR SYMPTOMS
This glycemic index is made of a scale from 0 to 100. It actually measures how a carbohydrate-containing food raises the blood glucose. If the index shows higher values, then there is a rise in blood sugar.
LOW GLYCEMIC FOODS – SCALE FROM 0 TO 54:
1 cup of walnuts (scale 15)
1 cup of broccoli (scale 10)
1 egg (scale 0)
1 cup of hummus (scale 6)
1 cup of cherries (scale 22)
1 apple (scale 38)
1 cup of yogurt (scale 23)
1 cup of spaghetti (scale 42)
1 cup of green grapes (scale 46)
1 cup of kidney beans (scale 31)
1 carrot (scale 47)
1 orange (scale 48)
1 banana (scale 52)
MODERATE GLYCEMIC FOODS – SCALE FROM 55 TO 69:
1 tablespoon of honey (scale 55)
1 cup of brown rice (scale 55)
1 cup of oatmeal (scale 58)
1 cup of white rice (scale 64)
HIGH GLYCEMIC FOODS THAT YOU SHOULD ALWAYS AVOID:
2 cups of popcorn (scale 72)
1 slice of white bread (scale 70)
1 medium potato (scale 85)
50 grams glucose (scale 100)
If you want to test your blood pressure, you can use this gadget to measure in your home. It costs Ksh 1,000-Ksh5,000(Click here to see it)