We have received a story from a woman who indicates he has infected over 1,000 men with HIV in Eastlands Nairobi. The woman, who is in her 30s, says she purposely does it because she wanted to revenge.
***Please share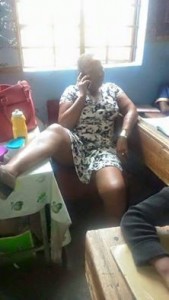 "I have been working in Nairobi as a cleaner. My work involves washing clothes, utensils and houses for people in Umoja, Embakasi, Imara Daima, Kayole and other estates in Eastlands.I completed my diploma course in 2010 and since then, I haven' t gotten a job. Life became so unbearable until I decided to do any job that would feed me and my daughter.
In 2012, one of my neighbours,a man invited me to his house. That month, the wife had travelled to Tanzania for a seminar. The house was dirty, so he wanted me to clean it.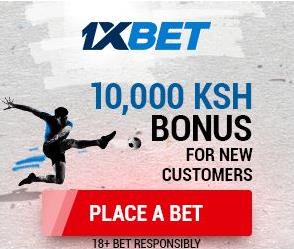 "Come in, this is like your house", he welcomed me.I felt happy,the man was cautious. After a short conversation, he told me to clean the house and his clothes. He promised to pay me Ksh1, 000.After I had completed,he gave me the cash and told me bid me bye. That marked the beginning of my current career, which has broken many marriages.
A week later, the same man invited to his house, and as usual he gave me Ksh 1,000 in advance. But it was a bit late, I was worried of the time but he promised to escort me to my house. But after I had completed, he told me, "you see it's two weeks and my wife is not around, I am suffering. Please cook for me then I release you". I accepted his request, cooked and later told him I wanted to leave. When he heard I wasn't ready to stay, he closed the door and offered me Ksh 5,000 if I gave him company until the following morning. Since I was broke, I said I would sleep in the couch until morning and if he comes in the night, I will scream. That night, things turned as I did not expect, we had a thing. But the unfortunate part is, he didn't use protection. That's how I was infected with HIV.
I discovered my status 8 months later when I became seriously ill and visited Avenue Clinic. I was told I had the virus. Due to the bitterness I had, I decided I must revenge.
My work entails washing clothes mostly for single and married but lonely men. Wherever I go to do the work, they offer extra payment for sex.Men are weak.Out of the over 1,000 men I have  worked for,only less than 5 have never asked for sex.I say yes to any man who ask for sex.I even feel bitter when they use protection. But I always have a way to make them not use protection. I start by saying, "I fear HIV,I wish people could take care of their body". Once a man hears me rebuke the disease, he will think I am negative. That way he will not use protection.
What I have done over the years is that I have noted down the names of all men I have slept with without protection. The list is big that I am sometimes scared and regret what I have done. Most of these men are married and have children but I don't care"