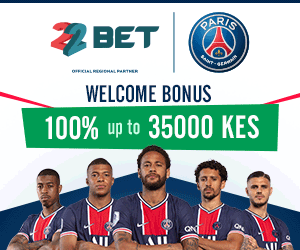 My neighbour has two girlfriends,main chic and slayqueen. I have stayed there for a year so I know them. They don't know each other. Main girl comes on Fri night and stays till Sun evening.Slay queen comes on Monday and leaves by Wed. Always.
Friday night -Sunday morning
Viombo zinagongana, and Easy Fm love songs. She washes clothes that fill the whole wireline.Scrubs the veranda thoroughly, never bothers to be nice to people. I tried acting like a good neighbour but I gave up.
Monday -Wednesday
Slay queen arrives. Knocks on my door ..sasa Tess.. Uko poa 😊😊..nakuona tu whatsapp…. Unakula nini Leo.. Bla bla bla..The make up 🙌🙌..the booty short, hata kama I missed the make up class, I have no doubt she has a degree in makeupology.
Sound tracks are free of charge from Monday to Wednesday, pizza boxes zinatupwa nje daily, Netflix is bae.
I feel for main chic but her attitude is a no no.Ladies,or should I call you main chics, hii ujinga yenu ya ku act kama bibi to a boychild mtaacha. You come there from Friday umefunga leso,hauchani nywele ati unasugua carpet na milango. I wonder if at the end of the day you have any strength left. It's the reason these slay queens will take away everything from you. Boy child likes what he sees. But again, to the boychild, God is watching you.
Btw,slayqueen told me ati mama fua hucome sato