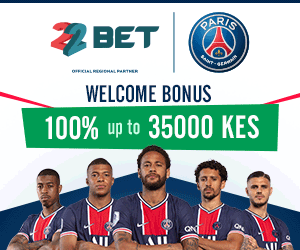 If you are planning to join a Kenyan university in 2018, top on your gender is to know the most marketable courses, we have a list of those courses, which guarantee better pay and excellent career experience.
Bachelor of Medicine &Surgery
Any degree course related to medicine & surgery would give you a job anywhere in Kenya, or even in any country. There is no way a degree in medicine would be rendered obsolete as long as people keep on getting sick.
Even when you are jobless, you are allowed start your own clinic with ease and make handsome cash from it.
Currently, the average monthly salary of a medical doctor in Kenya is Ksh 180, 000-which explains why many students are making it their first choice in regards to career selection.
Bachelor of Law
If you have a sugar coated tongue and you can equally win cases, you will rake millions from clients. Law is one of the most decorated degree courses in Kenya and it's no doubt among the few professions where you can count millionaires in earnings.
Some lawyers, like Paul Muite, Ngatia, Orengo and Ahmedinassir ,make over Ksh10 million each in a single month.
In Kenya, you are required to pursue a law degree at an accredited university and a diploma in law from the Kenya school of law.Afterwards,you become an advocate of the high court and eventually start practicing.
Bachelor of Pharmacy
Another course I always recommend is Bachelor of Pharmacy. This degree program will prepare you to become a pharmacist and you will work at KEMSA, GSK, ministry of health, NGOs or any health facility.Besides,you will have the opportunity to start your own pharmacy.
I can confess that I have seen a pharmacist who makes over Ksh 2 million per month from his pharmacy…I couldn't believe.
The beauty of pharmacy profession is that when you are jobless, you can easily turn to pharmacy business, which is not crowded(not everyone is allowed to start a pharmacy except those trained in it)
Bachelor of Sofware Engineering
Another course I would recommend to form four graduates is Bachelor of Software Engineering. This is the only hot cake degree program in Kenya.
As a software engineer, you will get numerous opportunities and job offers, which include designing Apps for companies and doing software engineering related duties at top companies like IBM and Jamii Telecoms Ltd.
The current monthly average salary of a software engineer is Ksh200,000
For those who wish to learn the basics of the course, you can learn online through this link
Bachelor of Commerce
Bachelor of Commerce is another course we can't wish out. But if you are admitted to pursue this program, make sure you enroll for ACC or CFA.
If you scored a B+ or A- in KCSE,it's good you make up your mind as soon as today, and one of the courses to choose is Bachelor of Commerce.
Architecture
Unemployment rate for architects in Kenya is one of the lowest, in fact less than 20%.This degree program, though tough is one to consider especially if your KCSE grade is A.Once enrolled, you can be rest assured your salary will be above Ksh 100, 000.Still, you will become a consultant, where you earn millions from tenders.
A year ago I came to realize this is not and ordinary profession when one of my friends told me that he pocketed Ksh 30 million from his client over a house he designed in Mombasa. Imagine this is a single case and the man gets more than 10 contracts per year.
The best universities to pursue Bachelor of Architecture in Kenya include, Nairobi and JKUAT.
Bachelor of Statistics/Applied Statistics
Bachelor of Statistics is pursued by Kenyans with good grasp of Mathematics. It's fortunate that we have many who are capable of pursuing this course.If you are good in mathematics, join The University of Nairobi for a Bachelor of Statistics or Maseno University for Bachelor of Applied Statistics with IT;you can also join Moi University for a Bachelor of Statistics with Computing.
Once in the statistics class, remember to pursue any of the following courses:
CFA
ACCA
Certificate in Monitoring & Evaluation
Certified Investment and Financial Analyst (CIFA)
Or
You pursue statistical tools like Stata,R and SPSS
If you have just joined college for a degree in statistics, I encourage you to learn R program online, it's one of the courses that will land you a well-paying job. The online course costs between Ksh 1,000 to Ksh 5,000.Once you have completed, you will be given a certificate, which you will present to your employer (Click her to join)
In Kenya, the average salary of a statistician is Ksh120, 000
Bachelor of Procurement and Purchasing
What I like most about this course is that no matter how many years you are jobless, when you land a job, everything in your life changes completely.
Two years ago we were in a seminar and one of the attendants asked, "why are so many Kenyans scrambling for procurement related courses?" One of the lecturers in the room answered, "it's because of tenders"
Procurement officers oversee tendering processes, they are the pillars. These guys determine who gets and who doesn't making them extremely influential in their respective organizations.
What I can advise is that while you are pursuing a degree in procurement, make sure you also pursue a professional course in procurement and supplies.
Piloting
The salary of a pilot in Kenya is Ksh 400,000 to Ksh 2 million. There is university program in Kenya that pays more than piloting. But Piloting is only for the rich, it's very costly.
Quantity Surveying
As you select your courses, don't leave out Quantity Surveying. This is a sure bet for Kenyans who would want to earn more and avoid the risk of being jobless. Join the program at UoN or JKUAT and become among the best paid professionals in the country.
GIS and Remote Sensing
If you discover a college that offers GIS and Remote Sensing, please apply for it.After you have joined, pursue professional related to this course, they include:
ArcView
ArcGIS
GGis
R programming
SPSS
Once you are through with the program, you can land a job at UN, Kemri, ICRAF, DRSRS, KWS, AWF,WWF and other environmental related NGOs.
Actuarial Science +Actuarial Professional courses
If you are good in mathematics, you should not overlook Bachelor of Actuarial Science. This is a good course in terms of the job market and renumeration.
But as you join, don't forget to pursue Actuarial professional courses offered by SOA.If you don't manage to pursue the certification, join the Institute of Chartered Financial Analysts for CFA course.
Many Actuarial Science graduates are suffering because they thought pursuing actuarial science degree without a professional course could take them somewhere.
At the moment, several Actuaries are earning over Ksh500,000 per month.
Journalism and Mass Communication
I agree that hundreds of thousands of Kenyans have pursued journalism related courses, but this does not mean there are no jobs for Journalists. If you have excellent skills and talent, you will make it.I think you are aware that journalism is among few professions where those in it are swimming in money.
Bachelor of Computer Engineering/Computer Science
The last degree program we feature in this article is Bachelor of Engineering/Computer Science. The course appears in this list because it's in demand. Those who possess CICT,CISA or CISCO qualifications don't tarmac…jobs are ready for them.
By the way, millions of computer experts also do online courses to sharpen their skills.I would encourage you to register for one at coursera.Click here to see a list of computer related courses at Coursera.