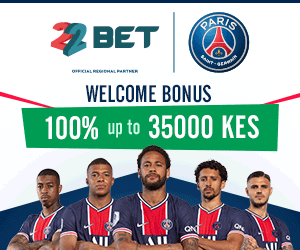 We usually share Mohammed Hersi's articles here.His latest article is directed to president Uhuru Kenyatta and it has 12 important points the president ought to do.Here is the Kenyan's advice.
"My two cents advice to UhuRuto. 12 Things that will help transform Kenya in under 5 years.
Please slay the Corruption Dragon . Start to hate corruption and ostracize the actors . Set up special courts and if need be special jails far far away. Give us good governance.
Rein on opportunists who flood Kenya with cheap contraband imports like sugar and maize undermining farmers.
Get serious investors and do proper large scale fish cage farming in Lake Victoria complete with processing plants not just some small cooling plants . Nothing stops us from processing our catch right at source and export from Kisumu . For Kenya Coast chase away those foreign trawlers but we need bigger vessels . Glad HE captured this in his speech.
Make Kulalu work and give us real tangible production not images through some portal .
Fix water woes by erecting all those dams that were only erected on paper during the Nusu Mkate regime ( Kitui, Marsabit , and make Mwache in Kwale / Mombasa and Thwake real ) .
Start a light metro for Nbi like yesterday and ask Governor Sonko to think BIG and throw away his toys ( Sonko Rescue Team ) . Light metro simply put up the line and let the Matatu Owners hire the line by running the coaches . Can you imagine a skyvtrain running from Athi River all the way to Kangemi . Another line from Rongai to Thika. Each train can have say 12 coaches that can accommodate 60 passengers each . It means you've taken out 51, 14 seater Matatu and over 300 personal cars . We can have say 40 trains criss crossing our capital. Do the same for Mombasa. Overnight Nbi & Msa will be decongetsed .
Fix the stadias as promised. In fact work should begin by January then add sports academies . Invite scouts and leading teams to adopt these centres. Stadias are not for matches or crusades only. Youth centres is the way to go Set up a proper high altitude training and research centre. Many would like to study what makes Kenyans great in Athletics.
In state appointments please go for face of Kenya . It makes a goverment look really bad when an entire board is almost made up of one or two communities. This is one area that you can spare yourself unnecessary ridicule and daily banter. It is not worth it . Deal with it Mara Moja.
9.For Central give them good roads. Sort out the coffee mess . Sort out farming in general. Karatina largest open air market it's time to introduce technology and commodity trading . Central look after them so that they look beyond tribe and kill that fear factor.
Western Kenya , is sugar really working or they try new stuff. These days the world is chasing so called super foods . What about trying these super foods ? Avocados next door in Cairo a Comesa member cost $2, passion fruit would fetch a fortune in Europe while it is light to transport. Kisumu International Airport is only International on paper. It's a local airport . Kisumu can be used to airlift fresh produce to North Africa and Dubai even Europe.
Revive serious and smart cattle keeping . We used to export beef big time . We need to revive that and in addition to that add Leather industry . Again I am glad that HE captured that in his speech.
Exploit our Minerals. God gave us huge deposits
Folks if these basics are done , tribe becomes irrelevant . Tribalism will die a natural death.
One more thing please stop please , stop that nonsense of delegations this or that to state house or Sugoi. This is NOT 1988. Those delegation are nothing but epitome of TUMBOcrats coming to auction their rural poor folks . Kibaki never entertained such stuff.
If these and more happens DP would have a serious head start"