Are you expecting a baby soon? Well, eating a well-balanced diet is important at all times but even more essential when one is pregnant. Below is a list of foods you should avoid during your pregnancy period.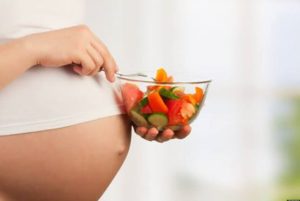 FOODS TO AVOID WHEN PREGNANT
RAW MEAT. Uncooked seafood and rare or uncooked beef or poultry should be avoided because of the risk of contamination with coliform bacteria , toxoplasmosis and salmonella.
DELI MEAT. These are known to be contaminated with listeria which can cause miscarriage. Listeria has the ability to close the placenta and may infect the unborn baby which might lead to infections or blood poisoning.
FISH WITH MERCURY .Fish containing high level of mercury should be avoided. When mercury is consumed during pregnancy ,it leads to developmental delays and brain damage. An example of this fish include shark, sword fish, king mackerel and tile fish. Canned chunk light tuna generally has a lower amount of mercury but still should be eaten in moderation.
SMOKED SEAFOOD. Refrigerated, smoked seafood often labeled as lox, nova style or jerky should be avoided because it could be contaminated with listeria. This type of fish is normally found in the deli section of your grocery store
RAW EGGS. Raw eggs should be avoided because of the potential exposure to salmonella. Some homemade Caesar dressings, mayonnaise homemade ice cream or custards may be made with raw eggs if the recipe is cooked it will reduce the exposure to salmonella commercially
UNPASTEURISED MILK .This may contain listeria make sure any milk you drink is pasteurized
CAFFEINE .Caffeine intake may be related to miscarriages: avoid caffeine during the 1st trimester to reduce the likelihood of a miscarriage; caffeine should be limited to 200mg per day.
There is no amount of alcohol that is known to be safe during pregnancy and therefore alcohol should be avoided during pregnancy. Prenatal exposure of alcohol can interfere with the development of the baby or it can lead to fetal alcohol syndrome.
CERTAIN FRUITS.

Fruits like papaya is rich in latex and could lead to uterine contractions.
Black Grapes build heat in the body that is harmful to the baby.
Pineapples are rich in bromelain that could soften the cervix leading to early labor.

CERTAIN VEGETABLES.

Cabbage and lettuce because they carry foodborne illnesses
Eggplant for its property of stimulating menses which may lead to abortion.

FOODS THAT CAUSE ALLERGY. Soy, wheat, cow's milk, eggs peanuts fish, shell fish should only be consumed if you are not allergic to them
RESTAURANT MADE SALADS. Say no to this salads such as Caesar salad dressing, pre-made meats ham chicken salads as they carry harmful microbes.
WHAT TO EAT DURING PREGNANCY.
FRESH FRUITS, AND VEGETABLES such as apples, berries, oranges, melons, strawberries, broccoli, cabbage, sweet potatoes and spinach.
DAIRY FOODS. Pasteurized milk and yogurt cooked soft blue cheese.
CEREALS AND WHOLE GRAINS. Rice, wheat, oatmeal and bread.
THOROUGHLY COOKED EGGS.
CHICKEN AND MEAT. Chicken breast, lean meat, and fat free red meat.
DRIED BEANS AND LENTILS. Black beans [Njahi], pinto beans and chick peas.
Be selective and cautious about what you eat when you are pregnant, your food defines your baby's health