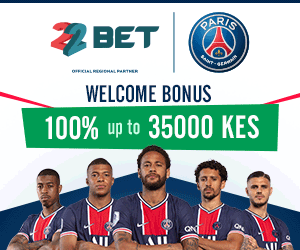 In case you are planning to join college this year, there are courses you should avoid as a plague, they are not marketable.
The reason we encourage form four leavers to shun such courses is due to limited vacancies in their respective areas. The courses were introduced by the colonial government and since then, the Kenyan government has not seen the need to change the curriculum.Employers don't have interest in graduates with the academic programmes in question.
In case you are admitted to the following courses, change as soon as you join university
Bachelor of Climate Change & Development
Assuming you pursue this course and due to bad luck,NGOs give you a cold shoulder, you will cry my friend!
But if you are already enrolled…see how you can enhance your CV through courses like Environmental Impact Assessment and GIS & Remote Sensing
Bachelor of Fisheries
Bachelor of Fisheries will not take you anywhere unless you pursue a PhD on the same and you become a lecturer.
Bachelor of Science(General)
In the first place, what is the meaning of General?!!!When you join university for this program, it means you aren't sure about your career.
What will rescue you is, pursue professional courses like CICT, CISCO,CPA,CIFA,CFA,ACCA or CFE,which will earn you a place in any sector of the economy.
Bachelor of Arts(General)
At first you may thing this is a good course, especially when excited to be in a university, but let me tell you…this course won't take you anywhere. The only way to build your CV is to pursue other relevant courses, like Monitoring & Evaluation, Project Management, CPA or Languages. This way you can easily secure a job.
Bachelor of Theology
Unless you are planning to spread the word of God,nowadays people don't take this course seriously
Bachelor of Forestry
KWS rarely recruits,NGOs don't need you anymore, the government is still retrenching people, who will employ you…tell me!!!Bachelor of Forestry is not marketable at all.
Bachelor of Sports Management
He he he!!!if you pursue this course in college,I think you don't know your purpose in life. Instead of wasting your fees, please join Nursing at KMTC.
BSc Chemistry
Honestly, if you pursue BSc Chemistry, which company will employ you?
Kenya does not have industries that produce chemicals, we import almost everything. With a Bachelor of Chemistry, you will tarmac in industrial area until your shoe becomes flat.
Bachelor of Arts in Political Science
My friend, avoid this course as much as possible even though it looks fancy. The likes of Mutahi Ngunyi have connections, which is why they remain afloat.
Bachelor Of Science In Analytical Chemistry
This course is tough…but do you know less than 10% of graduates of this program secure employment? Don't be deceived that this course is the real deal.
Bachelor of Sociology
Unless you end up as a consultant, it's hard to get a job in Kenya with this qualification.