Over the past 3 year I have posted a series of articles which are directly targeting bloggers. I believe, in blogosphere an individual needs the rest as it makes him/her learn new ideas, which is the reason this article is important. Sharing knowledge also helps me learn from my fellow blogger and also instill confidence that more people are consuming my knowledge. Therefore, I wish to share this article concerning challenges every blogger must face before they succeed in their blogging career.
Low income
The most obvious challenge among bloggers is inability to make a decent income from blogging. It's quite unfortunate that majority of bloggers I know are not able to earn reasonable income simply because their blogs aren't popular.
Since at least 90% of bloggers depend on Google AdSense, and actually have low traffic, earning a decent income from this platform is a pipe dream. For any blog to make good cash, it must receive at least 1 million visitors per month, which less than 100,000 blogs around the world can achieve.
We always advise that if your blog is unable to generate above $1000 per month, you need to diversity your income. One way is to solicit for direct advertisements from corporates. You can also join AdSense alternative like HilltopAds through this link. Finally, Affiliate income can immensely boost your earnings.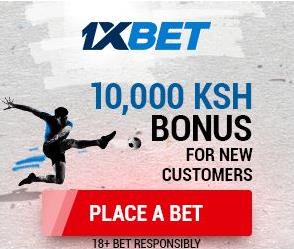 Hosting challenges
You start a blog and when it grows, your hosting company demands that you upgrade your plan. Since you don't have enough cash, you end up giving up.
Something happened to me immediately I launched this site. That time, I didn't know much about blogging, so I ended up hosting the blog locally. A miracle happened and my blog grew exponentially, within 3 months it was receiving over 30,000 visitors per day. My host decided that I upgrade my plan to a dedicated server. But since I wasn't making any money, I pleaded with them to give me time to accumulate enough for hosting….it was a great challenge.
Later I discovered that the company was after money and not to help me grow the business, I finally moved to Bluehost through this link.Bluehost was cheap and reliable. All my 13 sites are currently hosted by Bluehost, except this Venas News that is hosted by Kinsta
Traffic numbers
Traffic numbers is a headache for majority of bloggers. Several of them, including those I know, try all means to improve their readership but eventually results become devastating. One thing most bloggers should know is, traffic numbers won't surge if your content isn't appealing for your readers; you need to write viral posts, with lots of creativity and facts. If your blog has thousands of eye catching articles, readers would come and stick onto your blog.
The fundamental thing for any blogger is to create quality articles, articles that can be read by hundreds of thousands of humans. To do this, you must take your time, research, know your readers' taste, post regularly and clearly make the articles unique.
One way to increase you blog traffic is by sharing on social media pages, using SEMrush to improve the SEO ranking of your blog and above all posting on regular basis…at least one blog post per day.
Identifying the best Theme for the blog
Unless you find someone to guide you on the best theme for your blog, you will end up using unresponsive team, which is not good for the SEO.I always advise other bloggers to purchase responsive themes from WPion.This is a company that sells over 100 responsive themes. The good thing about it is that it also has free themes. You can upload free theme here
Personally, I found myself using wrong themes in my first year of blogging until I finally got advise from a top blogger about Newspaper Theme.Venas News is actually using this theme and I am happy. You can request for the theme through [email protected]
Time to write content
Over 90% of bloggers are running their blogs as a side hustle. Due to lack of time to make regular updates, these bloggers lose almost all their readers to competitors.
For you to create a successful blog, you must give it your all. You either employ someone to do the work or to do it yourself on regular basis.
Virus/Malware
Not everyone online is good, some are there to destroy. One of the challenges I faced last year was that my blog got attacked by malware…I had to pay someone $60 to remove the malware. I later got a solution for this: I installed https certificate and migrated my site to a more secure hosting company. It's now hosted by Kinsta…You can see their plans here