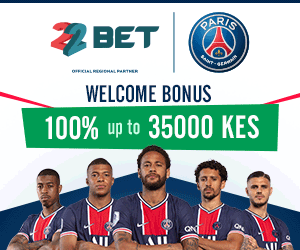 About two weeks ago I received an email from one of our many readers asking which profitable business he would start with a maximum capital of Ksh20, 000.I didn't respond to the email but opted to answer my loyal reader through this article.
Business environment has become more competitive, profits are diminishing as ideas decay, but one thing remains; there is always that business that would stand out.In 2018 Ksh20,000 may seem small but it's enough to start a single profitable business. In this article we have shrunk our list to incorporate only business ventures with maximum possible returns. Here is the list
Mitumba business
Many of our educated Kenyans would view Mitumba business as only fit for uneducated individuals. Over time, most of us have come to appreciate this business as it's a sure bet for people intending to make regular profits. If you happen to go to Muthurwa market, you will be shocked that most traders are university graduate. In business what matters is the amount you declare as profit, not how dirt you become while pursuing your business interests.
The nice thing about Mitumba business is that you don't need a premise to operate from, you can take a space in any open air market or along a busy road and launch your business.
The average starting capital of Mitumba business is Ksh10,000.
Fresh juice blending
Fresh juice blending comes second. We thought this option would help Kenyans who need unique business ideas.If you are reading this and you actually have Ksh 4, 000, buy a juice blender here, spend Ksh2, 000 to purchase fruits and start blending. After you are done, move from one office to the other in search of orders. You can carry your juice in a clean tank to sell in offices as you seek orders. At first it can look like a silly idea but over time, you will gain customers.
I have calculated that you require less than Ksh20, 000 in capital.
Blogging
Do you know you can start a blog with less than Ksh20,000?Believe it or not, I started Venas News for Ksh20,000 and it's now generating over Ksh500,000 per month.The blog gets over 300,000 visitors per day.I have indicated before my journey and the sacrifices I have made over time. I have also narrated about the secrets to success in blogging.
In 3 years,I have managed to set up blogs for more than 30 bloggers—I like dealing with bloggers. Some of the bloggers are now earning over Ksh 100,000 per month.
If you are a university graduate and perhaps jobless, blogging is something you should give a try, but I should warn you in advance that you need to dedicate your time in building the business.
What I find strange among Kenyans is that they need free things.Once you inform someone that domain registration, hosting and web design require cash,they start doubting you. Let me ask, which business on earth can you start without spending money?!!!
Last year,in 2017,someone approached me seeking to start a blog, I told him he should part with Ksh 20,000.The guy  said,"you want to con me and disappeared".After three months, he came again begging me to design a website and help him learn how to make money through blogging.I didn't reply him…he has sent over 20 emails and I have decided to ignore him.
One thing this person forgot is that in business, you need to take a risk…and for your information, there is no way a renown blogger can con you,unless he wants to kill his business.
I have developed a habit of not begging. If you contact me indicating that you need to start blogging, I go straight to the point. I inform you what I charge and when to receive your website after you have paid. If you pay, I do a professional blog and later train you the basics of blogging and how to start earning from your blog.Simple!
Blogging,though,is not for everyone-this career require passion,determination and consistency.
For individucals who would like to start a blog, you can contact us on 0722927138 or email us [email protected]
Grocery business
If I were to start business any day from now, I would go straight to grocery business and set it in Nairobi. You will realize that you don't even need a physical premise for this business to be sustainable; you can make an arrangement with someone who owns a general shop so that you pay him/her every month after setting up your grocery business outside their shops. This idea will work because the shop owner would be more than happy to have extra income. The best place to set up this business is outside a butchery or hotel.
Carpet and House cleaning business
In Nairobi and other major towns, people don't have time to wash their carpets, houses and sofa sets. This has turned out to be the work of individuals who decide to make their hands dirty but earn from this lucrative business.
The only things you require are soap, detergents and washing towels and brooms. The cost for these things is in the south of Ksh20,000
Cereal business
If you live in Nairobi and all along you have been thinking of a small business that would turn to be an empire, try cereal business. Let one room at a cost of Ksh3,000 ,buy cereals and start selling to your neighbours and passersby. The beauty of cereal business is, running costs are always negligible.
Manicure & Pedicure business
With at most Ksh2,000,you can start manicure & Pedicure business in Nairobi.What you need are the necessary cosmetics,then move around houses to seek customers.Over time,you will gain customers.
If you have 500 customers per month, those will generate for you above Ksh20,000.Once you save Ksh100,000,rent a room for your business.You will later find yourself owning a massage parlor,salon,kinyozi in one room.
Shoe shining business
Many of your friends would argue that shoe shining business is only for the illiterate,but you will be surprised that some people make up to Ksh20,000 per day from this business.Start small,with Ksh10,000 and grow with time.If you are within Nairobi,you will make some good money.
Selling fresh water in estates
To sell fresh water in estates,you require a Cart and two boys to pull the cart.The most important thing is to know where to source the water.
A single 20 litre jerrican will make you Ksh10,which means if you sell 100 jerricans per day,that's Ksh 1000 in profit.