You will agree with me that Luo ladies are the sweetest among notable communities in Kenya, I guess God was extremely overjoyed when he was creating them. He gave them huge 'behinds' and tempting 'futures'. Their bodies are curvy and I swear no man walks focused past such a lady. The men usually lose their senses for a while till the sweet thing vanishes.
Their English is impeccable! And when they speak their mother tongue the 'Luopean', you will not want to be in a hurry so that you can listen and listen more. Gentlemen, misspell a word and you will be shown the door! It is because of these characteristics that make the Luo ladies aim high when looking for a better half.
Black African men are physically handsome I don't disagree; but that is not enough, a Luo ladies want a man who is financially, intellectually and emotionally handsome. You know what I mean! You cannot find all these in a black man. Here are some of the other reasons why these ladies are increasingly shunning their local men and preferring the whites!
Romantic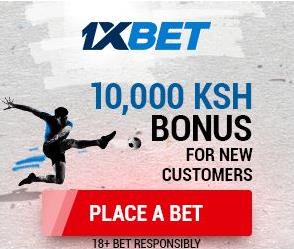 The white men are very romantic. Unlike the black men who shy away from the smallest of the romantic behaviors like even holding hands,whites are also known for their top-tier performance in bed!
White Men Don't stick to their parents
Black African men still go back to their parents for help in even the slightest need like when hungry. This is portrays a childish behavior that they still want to be taken care of by the parents. Luo women prefer white men who are mature and independent enough.
White men marry before getting babies
The white men at least attempt to marry before bringing the idea of getting babies. Black African men have this habit of hit and run or if got forced to marry because a child has already been born. The white men value a lady's company more than too much commitments that come with a baby and will only get at most one child just for the sake. Who wants an African man who will sire more than 20 kids and leaves you struggling with them?
Financial planning and stability
Black African men have this habit of bragging with small money. They want to shine on acquiring the cheapest car. They end up spending more money than they earn and are soon broke. White men on the other hand have better knowledge on financial matters. They budget well even for retirement. That is why a Luo lady would prefer a white man knowing well that she will be comfortable till the end.
Don't take everything as a challenge to their masculinity
Black men are often offended by the slightest provocation. Some even don't like babysitting, they take it as an offence to their manhood. Whites don't mind some behaviors at all, even a woman throwing tantrums once in a while. They understand women well and are not insecure. They are just loving people.
Have the ability to look beyond your past
Tell a black man about your dark past and see the reaction! They flee very fast on hearing the number of boyfriends you have ever had. They assume that the more relationships you had in the past the more of a whore you are, sad! A white man doesn't judge. When he decides to love a lady, he does it whole heartedly without frowning about her past. Some even marry women with 10 kids all sired by a black man and will take good care of them. Now you still ask why Luo women prefer to marry white men?