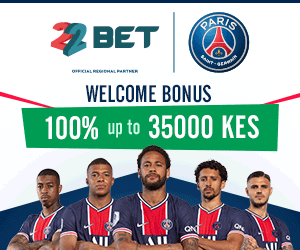 Over 5 years, I have interacted with several bloggers and one of the challenges they face is how to reach the $1,000 golden target. While some make up to seven digits, majority of AdSense users never reach even the $100 minimum threshold.
In blogging, there is one thing you should always bear in mind, that traffic is important. When you launch a blog, always find a way to attract traffic into your site because this is the only way to earn money. One suggestion I would make is that you sign up for SEMrush SEO tool through this link. There is one thing I would emphasize here: no matter how many visitors your blog receives from Facebook and Twitter, the traffic won't make sense in relation to AdSense earnings if it doesn't include organic traffic. It's therefore important to use SEMrush to increase your SEO ranking.Google normally pays higher for organic traffic as opposed to social media traffic.
Until few months ago,I was using AdSense on my blog but I dropped it after I got better offers. During that time I focused on one thing-niche. The niche of your blog immensely contributes to the amount of money you will earn at the end of the month. Some niches pay less while others are extremely lucrative. In my own research, these are the niches that pay the most:

Education
Insurance
Donation
Rehab
Medicine
Banking
Insurance
Loans
Mortgages
Gambling
Real Estate
If your content focuses on these niches, you will be able to average $1,000 per month. I understand content related to politics, news and entertainment attract a lot of traffic, the reality about this is that advertisers will pay less for this content.I have seen some advertisers pay as little as $0.01 per click when it comes to entertainment content and adverts directed to Mortgages attract up to $200 per click.
Keywords. Even as you focus on creating content, if your keywords aren't searchable,you will find it hard to get competitive advantage. Whenever you post any article, make sure the title contain searchable keywords. The keywords should also appear in the content because Google will use the keywords to direct relevant ads to your site.I will introduce one tool you can use to determine the right keywords for your blog.Long Tail Pro is a popular tool most bloggers use to increase their traffic by finding the combination of perfect keywords. As a blogger, don't fear to spend, that's the only way you can grow. You can sign up for Long tail Pro through this link
Regular content. As a blogger you have to produce regular content as this is the only way your readers can stick with you. Blogs with fresh and unique content always have at least 50% returning visitors. Assuming you have 20,000 readers each month, make sure 10,000 of them always visit your site.
Minimum traffic. In AdSense we already know that traffic is everything.Generally,to earn $1,000 per month, your blog should receive at least 20,000 visitors per day. Assuming you own entertainment blog and each click is worth $0.02, your blog will get average of 2,000 clicks, which will  earn you $40.In a month you will earn $1,200.If your traffic is low, you can subscribe to ConvertKit to enable you get more subscriber. Click here to subscribe
Geographical location. As you start your blog, remember to write content that focus on economic powerhouses. If your content targets African countries, it will become hard for you to earn meaningful amount from AdSense. A list of countries you should target include:USA,UK,Canada,Australia,Germany and UAE
Website Uptime: There is nothing irritating like when you post a viral article and all of a sudden your blog goes offline. Some web hosting companies really suck.In this regard, you should consider hosting your site where you are guaranteed 100% uptime. Nowadays bloggers are moving their WordPress sites to Kinsta as it guarantees 100% uptime and blazing loading speed.the good thing about Kinsta is that they migrate your blog for free. You can check their plans here
AdSense is not the only source of income.You should also bear in mind that there are other sources of income.In one of my blogs,I use HilltopAds and it's working magic for me.I like HilltopAds because I can mix with AdSense.Likewise,if you are using AdSense,you can sign up to HilltopAds and boost your revenue.Click here to sign up for free.