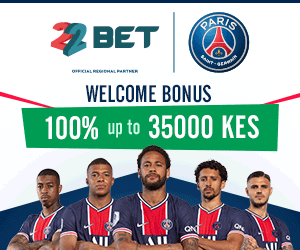 In life, you don't have to work all day for you to make money, there are a variety of businesses to do to earn a living while you're asleep. Starting most of these ventures is practically painful but going forward, you find it easy to earn even without working.
Entrepreneurs advise that any business oriented person must look for ways of earning money while asleep. To reach this level one has to figure out what kind of business they can do to bring regular passive income. Below is a list of such businesses.
Real Estate Investment
Real estate is the only business to do in Kenya that can assure one unlimited source of income. For instance, if you build rental houses in a densely populated area, you will draw in recurring earnings as long as you live. The business requires millions of start-up income but once you start earning from it, the money will come until you stop existing.

E-Commerce store
Ecommerce is exploding. It's not just Jumia that's taking the entire pie here. People are snatching up product offers all over the place. The best part… Most of this is being done as a drop-shipping arrangement. That means that as the store owner you never actually have to touch the products. It's warehoused, labeled and shipped in your name. You incur none of the overhead. You simply push the order through when it arrives, pay the fee and it's shipped.
You can also start your own E-Commerce store where orders can be made while you're asleep. The simplest way to do this is by contacting BigCommerce through this link, they will set up E-Commerce website for you.
Investing in Unit Trusts
Unit Trusts is a pool of savings by unit holders (members); This pool is invested by professionals in selected shares, cash, and interest bearing instruments. A unit trust is a separate, independent legal trust set up to meet a stated investment objective. The trust is then broken up into equal-ranking units.
If a Kenyan has Ksh100, 000 he wants to invest somewhere, unit trust serves as the best investment segment. The beauty of unit trusts is that the principal amount is not touched even if the business is not doing well. According to my own experience, interest from Unit Trust ranges between 9% to 22% per month-this is way above what Fixed Deposit accounts pay.
The moment you invest in Unit Trusts, you don't have to follow what the company is doing with your money, you just sit in your couch and wait for monthly reports.
In Kenya, CIC,Old Mutual and Britam are among the best companies to purchase unit trusts from.
Blogging
As joblessness buts, many Kenyans have found comfort in blogging. This is one area where you can make huge chunks of money while asleep. If your blog goes viral, you will make money every time you blink.
In our country, there are bloggers who earn millions of shillings on monthly basis. The good thing about this is that no one will ever guess how much you make.
If you don't have a blog, you can register one at Bluehost through this link