Breaking news from Arsenal indicates that Olivier Giroud has joined Chelsea.
Giroud,who has  scored 105 goals, officially joined Chelsea today,leaving Arsenal in total mess.
A statement from Arsenal states: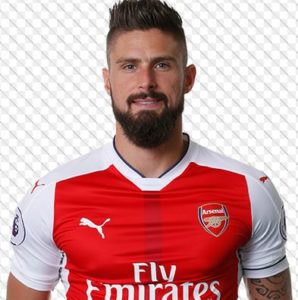 Olivier Giroud is leaving us after five-and-a-half years of fantastic service.
The France striker has moved across London to join Chelsea, having netted 105 goals in 253 appearances during his time with us.
Oli scored some spectacular goals in an Arsenal shirt, including THAT scorpion kick against Crystal Palace on New Year's Day 2017.
He received a Fifa Puskas Goal of the Year for arguably the best goal we've seen at Emirates Stadium.
Oli also helped us to three Emirates FA Cups, scoring in our 4-0 win over Aston Villa in the 2015 final. And he scored the winning penalty – against Chelsea – in last year's Community Shield victory at Wembley.
"Oli is a guy who gave great service to the club, he never let us down on the commitment front and he saved us many times," said Arsene Wenger.
"We signed him from Montpellier and he became a strong, regular international player for France, and we have gone together through good and bad. But always I believe that his behaviour has been top, top class.
"He always had his heart 100 per cent in the team and he was committed."
Oli will be missed by everyone here at Arsenal and we wish him well"
Source:Arsenal Website