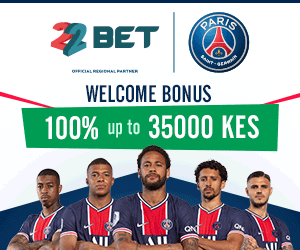 I have not slept since Monday after I witnessed something horror in my house. I Iove my wife so much and never at once it has crossed my mind she would cheat on me.I give her everything, including my payslip.
Ever since we got married in 2015 I have known her as someone who can't cheat on me, she is a strong church member. She is even a treasurer in our church
Last week it happened that my father was to be buried in Rongo.I was to travel on Sunday evening and return on Wednesday after the funeral.I left the house at exactly 6 pm and told my wife to escort me to Afya Centre where I boarded a vehicle to the village.I left her with Ksh 2,000 to spend for the time I was not around.
On reaching Rongo,I received a message from my Manager that I was urgently needed in the office on Tuesday morning. I asked why and he told me,"you know you didn't process salaries for workers,please come do it tomorrow before you leave,the director  will be flying on Tuesday evening".Since it was almost month end, I was forced to return to the office to do as commanded.
I boarded a vehicle on Monday evening after viewing my father's body.At around 9.30pm I arrived in Nairobi.I took Uber taxi to my house in Kahawa West.
The taxi dropped me at the gate and I proceeded to the house.But on teaching the main door,I heard a funny sound from inside," Aki Andrew Usinishike Hivo,Nitapiga Nduru,Waaao,Waaao".I went close to hear better and I almost fainted when I heard my wife entertaining a man called Andrew.
I went straight to the window and shouted, "my wife,is that what I left you to do".Shocked,she carried her clothes and rushed to the sitting room.What shocked me most was the fact that Andrew was the man who was sweating on my wife. Almost being chocked with jealous,I hurriedly entered to the house and went straight to where I had put a machete-I wanted to kill a man.
On sensing Danger,Andrew raised his hands up and told me he will give me anything I wanted as long as I don't tell people what I saw. He promised to give me Ksh1 million so that I can keep quiet.
The pastor called me yesterday requesting for my bank account details.Can I give him