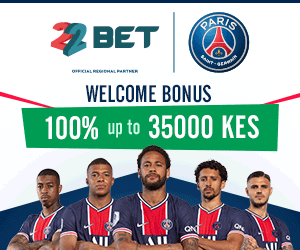 I am in a dilemma and I would be happy to get your advice.In 2014 I was an employee of a local bank ,I worked as a Credit Manager earning Ksh210,000.Something strange happened, I was fired during a restructuring process.
I had worked with the bank for 7 years, rising up the ladder to become a senior manager. All this time, I was supportive of my family, I took my children to good schools and made sure my wife completed her diploma in hotel management.
In 2014 December, few days to Christmas, I got information that the bank was to reduce its workforce through restructuring and that those targeted were people earning over Ksh200,000.I thought I could be spared since I was the only person serving my branch in credit matters. But few days later, a letter was dropped on my desk that my contract won't be renewed. The letter indicated that I would get sendoff package of one year salary.
I broke the news to my wife, who looked disturbed and uneasy.I thought by making her aware of my uncertain future would make her come to terms that the future won't be smooth. My wife told me this,"I accept the fact that you won't be in employment after January but make sure you get another job, otherwise, we might be a laughing stock.I don't want to pull out my children from their current school,I also don't want to downgrade myself"
In January 2015 I was jobless. I came face to face with reality that I wasn't jobless. This was the first time my wife left me at home as she went to work and left me at home.The first month was okay because out of the Ksh1.6 million I had,I spent Ksh 1.2 million to repay my loan and I was left with Ksh 400,000-this is the money I was surviving with.
After staying home for three months, the money I had saved got exhausted. I had hoped that by the end of the second month I would get a job,but that didn't happen.I now became dependent on my wife's salary which was Ksh 33,100 .Each month,she would earn the money, foot the bills and give me Ksh 5,000 for upkeep. She reached a time she got tired and told me one evening, "I can't continue feeding an adult, moreso a man".I sensed she was tired with me and I didn't have any alternative. I told me everything will be okay.
In October 2015 my wife left me and went to rent a house, she went to live alone. I was left alone in the house, broke and desperate. Since I couldn't afford rent, I moved to live with my brother in South B.While at my brother's house,I heard that my wife had even taken my children to another school and had moved to a location far from where we lived. It was painful to see my children being alienated from me.
I continued applying for jobs while hoping that one day God would open ways for me.I knelt down,prayed for miracles. But the more I prayed,the more doors got closed.I went for countless interviews, I paid money to several scammers, I was promised a lot by relatives in high places,but nothing positive came.It's until 2017 November when a friend who was relocating to USA told me about his position at an NGO in Westlands.He told me to give him my CV.
After three weeks,I received a call from the NGO to go for an interview. Upon attending the interview,I got the job.It was something I didn't expect.
It's now three months since I started working.I have moved to Westlands where my rent is catered for by my NGO.My current salary is Ksh446,230 before tax and I get Ksh50,000 for hardship allowance whenever I am assigned work in North Eastern Kenya.
My wife got wind that I am now comfortable. She called for the first time two weeks ago and told me how she misses me.She said it was the devil who cheated her to leave me, she claims my children miss me.She begs me to give her another chance.Can I accept her back?