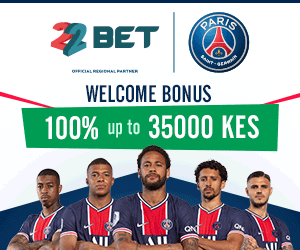 There are university courses in Kenya reserved for average and poor people, the moment you join for one, you buy poverty ticket. Career experts would warn you before you make a costly mistake.
If you're about to select a degree/diploma course, don't do these courses…unless you want to die poor!
Education
More than a third of students who join for degree and diploma courses end up in education sector. Regardless of which level you join as a teacher,you won't be rich.
Teachers in Kenya earn between Ksh 10,000 and Ksh80,000 with the exception of Chief Principals pull in Ksh 150,000 to Ksh210,000.This salary is clearly equivalent to what watchmen and lowly ranked professionals in Kenya earn.
Assuming you earn Ksh40,000 every month,which is taxable,how long will it take you to save Ksh10 million? Perhaps your entire life!
Front office course
Any course in front office is a sure ticket to poverty.In Kenya,you will hardly get a secretary earning over Ksh100,000 unless those working for UN,American and British Embassies.Even with Ksh100,000 in your bank monthly,chances of getting rich are slim.
Customer Service
Tell me any customer service professionals who drive a Range Rover and I will show you a teacher who is a billionaire!By choosing to be a customer service staff, you accept that wealth is not your thing.
Nursing
As a nurse you will only become rich if you start your own chemist or a clinic, otherwise you will continue earning less than Ksh40, 000
Hospitality courses
Hospitality courses are only good when graduates start their own business, but if it's employment, there are few chances they will get rich.
The only way you can rescue yourself from getting poor is by opening a cake baking or restaurant business.
Information science
A course in Information Science will only get you a Ksh 30,000 job. Remember information science is not the same as Information Technology!
Lab Technology courses
Lab technologists are among the poorest Kenyans I have ever seen. In the country, these guys earn Ksh20,000 to Ksh70,000,money that won't help you get rich.