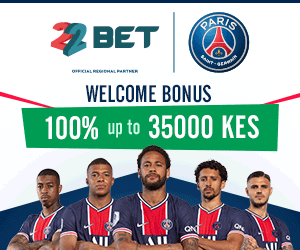 It's normal that at one time, you will be convinced to place a single bet with huge amounts, up to Ksh20,000 which might result to a loss. In most cases, when people lose a lot of money in a single bet, they give up on betting…which should not be the case.
Something happened to me this year.I had placed Ksh20,000 in a single bet Chelsea was playing against a Bournemouth. I was convinced beyond doubts that in 2 hours I would earn Ksh8,000 in profits. I placed a bet at night and slept. The following morning I was expecting Ksh28,000 in my account.I woke up at 3.30 am to check my messages only to be shocked that  no message was delivered to my phone overnight. I thought my phone had issues, I switched it off and on so that at least one message can be delivered, but nothing happened. I went online to check results, only to be shocked that Chelsea was hammered 3-0 by Bournemouth…I became mad!
I have lost a couple of times and I am used to it.Whenever I lose such an amount, I take it easy as I figure out how to recover the money. The first step I take is to forget about the loss and forge ahead. I avoid as much as possible not to be reactive. I set aside Ksh500 to place single bets. I select 5 games I am sure will earn me Ksh 1,000.In case I lose 1 out of the 5 almost sure bets, I will end up making Ksh 900.After I have earned the money, I go ahead to select 9 almost sure single bets, I bet for the 9 matches. In case three matches disappoint me, I will be able to make at least Ksh1, 500 from the correct bets.
What you should avoid is to spend other huge sums of money in efforts to win your money back. If you do this, you can be disappointed.
It might take time to recover the money but if you bet with caution, you will eventually recover all the cash.
You can start betting here to reclaim the money in case you've been disappointed