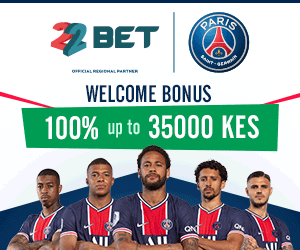 We have a selection of three games you should bet for today.You can either decide to place single bets or multibets, whichever you like.
Chelsea is playing with Watford and the game will commence at 11 pm EAT.This is a tricky match since Chelsea is playing away from home. But since they would try to erase the bitter memories of their previous loss, they will try everything to win the match. The surest bet for this game is that less than 4.5 goals will be scored. Another sure bet is that Chelsea will win in first half and full time.
There is also a game you should set your eyes on,it's between Las Palmas and Malaga.Both teams have high chances of winning,so you ignore betting for a winner or loser.The best and surest bet is that less than 4.5 goals will be scored.
Finally, also bet for Lazio and Genoa match. Lazio have more than 60% chances of winning but we can't advise you to choose them as winners. I suggest you indicate win or draw for Lazio,which is a sure bet.
If you combine the three options and place Ksh 200 for a single multibet,you will walk home with over Ksh1,000.
To get 200% bonus on your first bet,join 1XBET through this link