It's confirmed more than 80% of Kenyans can't afford smartphones costing above Ksh 10, 000, this is partly due to low monthly incomes. But it's not always the case that any phone priced below Ksh10, 000 is not worth your time-some are more elegant and effective than the most expensive smartphones you know.
What I do on daily basis, that's generating content, forces me to be more inquisitive than to take a passive stand, this helps me to know what majority of average Kenyans are not familiar with. In an effort to inform, I should actually have information on my fingertips.
By just looking at websites of Jumia,Kilimall,Masoko,Amazon and any other notable e-commerce site, you'll notice there are thousands of phones listed for sale. Just by looking at the phones, you may not find all the information you need to get convinced on which phone to select for purchase, which is why you need online reviews. In 2018,here are phones we have  selectively chosen for people planning to spend less than Ksh 10,000
INFINIX Hot 5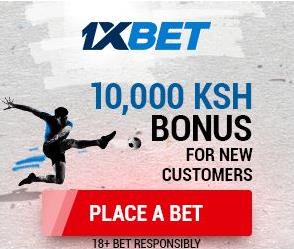 Jumia has sold over 50,000 Infinix Hot 5 over the past 1 year.This is one phone Kenyans love and would do everything to own it.
The smartphone has excellent look, superior features and a powerful batter.From the features below, you will notice it's not a gamble when you make an order for the same:
Screen: 5.5-Inch HD IPS
Memory: 2GB RAM, 16GB ROM
CPU: Quad-core 1.3GHz processor
Operating System: XOS Based on Android 7 Nougat
Camera: 8MP Rear, 5MP Front
Battery: 4000mAh capacity
Honestly, I won't hesitate to buy Infinix Hot 5 if my main concern was battery life.I know most of us would not want to carry with them a power bank,Infinix Hot 5 won't let you carry one.
We have two places where you can purchase this phone at the cheapest price, we recommend Luthuli Avenue if you prefer offline purchase and Jumia Kenya if you prefer online purchase.You can order from Jumia through this link
TECNO Spark K7
Tecno is one company Kenyans adore. The technology giant has continued to keep users engaged by its superior mobile brands.Tecno Spark K7 is one of the company's flagship phones that have penetrated the Kenyan market with a bang.
This smartphone costs Ksh 9,599 at Jumia and comes with the following features:
Display: 5.5-inch IPS
OS: Android 7.0 (Nougat)
Storage: 16GB ROM
Camera: 13MP Rear & 5MP Front Camera
Fingerprint Sensor
Battery :3000 mAh
One thing we will all agree is that Infinix Hot 5 has more powerful battery than Techno Spark K7 but when it comes to camera quality, the latter is more superior.However,the two smartphones go hand in hand in terms of user preference—they are both amazing for the Kenyan market.
If you choose to buy the phone online,here is a direct link to Jumia website
Fero Royale Y2
Today I will introduce a smartphone most of us Kenyans are not familiar with, that is Fero Royale Y2.The name can be new to most of you but to be honest, this is not a phone that can disappoint. Before I made this review, I had to seek the opinion of those using this particular phone and none said anything against it.What caught my attention from their honest opinion is that in terms of picture quality, especially selfie,few phones can match Fero Royale Y2
Not every shop in Kenya sell this smartphone, but you can buy it direct from Jumia through this link,but before you  make a decision to purchase it,let me reveal its main features.
Screen Size: 5.5 inch IPS Display
Storage: 16 GB, 2 GB RAM
Processor: 1.25 GHz Quad-core CPU
Camera Resolution: 13 MP (Auto Focus) Rear, 13 MP Front
Battery: 3,900 mAh (Li-Poly)
Fingerprint Scanner
Besides the features listed above, you will also love its beautiful look.You can check it here
X-TIGI
X-TIGI is also another brand you should never overlook. Many Kenyans would ignore smartphones from this company but I can assure you, purchasing X-TIGI smartphones is never something you would regret after making a purchase. I have monitored purchase trends by most Kenyans and what I can tell is ,if they don't know something, they won't give it a try. For us, we try to change that mindset, sometimes you may overlook something only to discover it was the best.
X-TIGI Photo6 costs Ksh 8,699 but with this price,you will get the following:
4G LTE
Finger Print
5″ HD IPS Screen
Android 6.0 Marshmallow
16GB Storage, 1GB RAM
13MP Rear with flash, 8MP Front
With less than Ksh10, 000,this is definitely the phone to be proud of.You can purchase one from Jumia through this link
X-TIGI Joy10
I was wondering why more than 20,000 Kenyans have purchased X-TIGI Joy10 only to discover it's not the average phone you know.Just look at its features:
Screen Size: 10.1″
Screen Type: Mutil-Touch Capacitive Screen
Resolution: 1280*800
Camera: Primary 8MP, 5MP Front
OS: Android 5.0
RAM+Memory: 1GB, 16GB
With all the features above,you will purchase it at Ksh 10,999…amazing.Here are more details