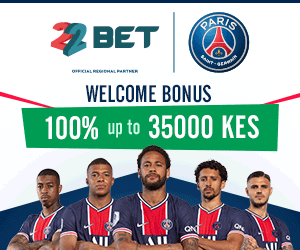 Maturity has nothing to do with age. A man can be 20 and be mature while another man can be 35 and still act immature. Dating an immature man can be frustrating and this can leave a woman drained emotionally.
Below are signs you are dating a mature man
A MATURE MAN DOESN'T CHEAT
Only immature men cheat. A man who is mature knows the importance of being in a monogamous relationship. Mature men make the decision of being with a woman and stick with her. Mature men don't have wandering eyes.
A MATURE MAN ISN'T INSECURE
Immature men are most times very insecure. A mature man is emotionally secure and doesn't try to control a woman. A mature man knows being in a relationship doesn't mean a women is in a cage. He allows her to be her own person.
A MATURE MAN IS FINANCIALLY SECURE
A mature man isn't lazy and has a good work ethic. A mature man doesn't joke with his career and knows what he wants out of his career. A mature men doesn't depend on mummy to take care of his needs.
A MATURE MAN HAS GOALS
Show me a man without goals and I will show you a man who is immature. A mature man has goals and drives himself to achieve his set goals within a certain timeframe.
A MATURE MAN KNOWS HOW TO MAKE HIS OWN DECISIONS
A mature man isn't indecisive but knows how to make strong decisions that will help him in life. A mature man doesn't get easily influenced by friends and people around him.
A MATURE MAN SUPPORTS HIS WOMAN
A mature man supports his woman and encourages her to pursue her dreams. A mature man supports his partner and doesn't compete with his partner
He doesn't look at pornography
A mature man recognizes that pornography has the power to destroy your relationship so he doesn't want any part of it.
He's loyal
A mature man even if he is tempted to compromise your relationship, he chooses to be faithful to you because he values that commitment.
Selfish
 Mature men put your needs first. Emotionally immature men will ask you to get them coffee but never offer to bring some for you.
If you have a man with the nine aforementioned qualities, be proud you are dating a mature man.