If you have a blog and you wish to earn over Ksh100,000 per month from it, you can join MGID today and generate even more cash.MGID is one of the best AdSense alternatives,infact it pays even better than AdSense for medium and big publishers.
In Kenya, several bloggers have created blogs for content generation but they haven't found the most appropriate way to generate income, today I would like to introduce you to MGID, which is a monetization platform I have been using since 2016.MGID is so far the best (some bloggers would recommend content ad, taboola,outbrain and others but they aren't better than MGID).I have been using MGID for some time and here are my findings:
RPM is always above 0.62
My earnings have not been less than Ksh 200,000
They are not as strict as AdSense
Joining is extremely easy
They don't slow down your site
If you are currently using AdSense, it's good to try MGID and monitor the result in one week, you will be shocked.
Let me tell you why you should join MGID:Assuming you wake up one day and find that your AdSense account has been banned, what will you do? The scenario can cause detrimental effects ,but if you have MGID already approved, you don't have to worry, you will start generating income outright.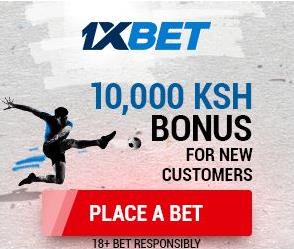 Minimum requirements
Tobe approved, your blog must be receiving at least 1,000 daily visitors…normally, they recommend 3,000 page views per day.
Your blog should not contain adult content
Once you meet the above qualifications, you will apply through this link and get approved
Will you make Ksh100,000 from MGID?
I can attest that you can make even Ksh 1 million per month with MGID.If your blog gets average of 3,000 visitors per day, you will make between Ksh10,000 to Ksh 40,000 per month,just like AdSense.By the way some of the big sites in Kenya use MGID,they include Ghafla,Nairobiwire,softkenya and venas news. These sites make handsome amount from the platform.
If you want to join today and confirm for yourself, click here