Before you purchase a smartphone in Kenya, there are several factors to consider. You may overlook some things but eventually become a victim, it's always wise to put into consideration the following
Never buy a used phone from the street
This saying perfectly applies to this topic:"cheap is expensive".something happened to my friend a while ago when we were in college. As you know,college life demands that you bargain to the best of your abilities. A friend had a beautiful smartphone he wanted to sell. Luckily, I connected him to one of my classmates. The phone's market price was Ksh 12,000 but the seller was asking Ksh 7,000.My friend bargained until the seller agreed to give him for Ksh4,000.
Two weeks after he made the purchase, a phone call came from CID indicating that the phone which my classmate was using had been stolen during a robbery incident in Githurai.My classmate was told to rush to a nearby police station and report. What helped him is that we were able to identify the one who sold the phone to him.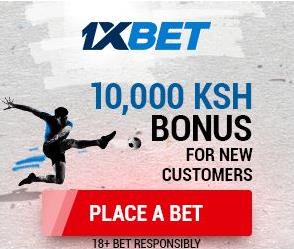 It's advisable not to purchase a used phone even if the price is enticing.
Buy from a reliable shop with sale warrant
Another factor to consider is where to buy the smartphone. Never purchase a phone from a shop you don't know-always purchase it from major shops, including online stores. The phone must also have sale warrant.
Operating system
You may say a phone is a phone, but never overlook the operating system of the phone you wish to purchase. The most common operating systems are:
Windows
iOS
Android
Symbian
Obuntu
Out of the known operating systems, only Android Operating System has become the most effective. In Kenya,you can purchase Android phones here
Brand
You will also not ignore the brand of a mobile phone you wish to purchase. In Kenya, here are the best brands:
iPhone
HTC
Samsung
Huawei
Tecno
Infinix
X-TIGI
Oppo
Wiko
Lenovo
In case you are introduced to a new brand, make sure you have checked it's reviews online. Some companies manufacture low quality phones which they dispose in Africa.
Camera
Don't buy a smartphone with less than 13MP camera,unless you'r not enthusiastic about photos.The most powerful camera has at least 20 MP…if you get a phone with this kind of MPs,purchase it.
Storage capacity
The least internal storage capacity should be 16GB, any phone with less than this capacity should be ignored.
If your phone has more than 16GB storage capacity, you don't need a memory card.
Battery capacity
Battery is the most important thing in a phone. It irritates when you charge a phone and after 1 hour, you discover the battery is completely exhausted. It's also awkward to keep on travelling with a power bank in your pocket. Before you buy any phone, check whether the battery capacity is above 3000mAh
RAM
RAM is becoming a more reliable indicator of a phone's performance than CPU specs.Any phone with at least 2RAM is fast in terms of processing information. As you purchase your phone, make sure it has at least 1RAM
PRICE
Since most of us don't want to be exploited and have actually not budgeted for expensive gadgets,we strongly emphasis on price.Online,Jumia is the best place to buy a cheap and quality phone while offline, you can purchase from Luthuli Avenue,Ebrahim Electronics,Moi Avenue,Accra Road,Safaricom shop etc.If you want to buy from Jumia,click here
The more expensive the phone the better.
If you consider the factors listed above,you won't have problems purchasing a smartphone in Kenya.You can purchase a genuine phone from Jumia through this link