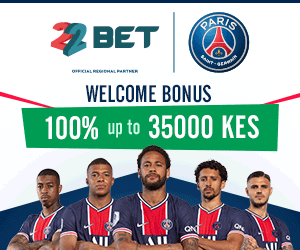 Two-Year Post-Doctoral Research Fellowship In Clinical Epidemiology (Sexually Transmitted Infections)
Location: Mtwapa
Country: Kenya
Supervisor: Prof. Eduard Sanders
The Sub-Saharan Africa Network for TB/HIV research excellence (SANTHE) in collaboration with the KEMRI-Wellcome Trust Research Programme (KWTRP) in Kilifi offers a two-year post-doctoral research fellowship in clinical epidemiology and public health with focus on sexually transmitted infections (STI) research in Mtwapa.
The KEMRI clinic in Mtwapa has followed mostly male and female sex workers, and reported on HIV-1/STI acquisition risks in key publications. Currently the clinic provides ART and PrEP care to 300-400 participants. New protocols will include screening for acute HIV infection, partner notification services, and an HIV-vaccine trial to start in 2019.
Routine screening of Chlamydia and Gonorrhea infection is done through on-site X-pert testing, with subsequent isolation of N. Gonorrheoae at the KWTRP. Whole genome sequencing of 103 NG isolates has been completed in collaboration with Prof. Chris Tang at Oxford University.
Under supervision of the PIs, Drs. Susan Graham and Eduard Sanders, the candidate will strengthen STI diagnosis and care in Mtwapa, conduct longitudinal analysis of CT/NG infection among different risk groups at first instance, and will be encouraged to develop his/her own protocol. Areas of interest for protocol development include sexual and reproductive health, mental health, substance abuse, and others.
The SANTHE fellowship is for two years, and includes some research costs, and travel costs.
Applicants must be a registered MD and PhD-holder with demonstrable STI research experience through first and second author papers. He/she will lead a clinical team including 3 CO's and medical doctor (SANTHE PhD student) and will be based in Mtwapa.
Please note that only online applications will be accepted.
For any Enquiries please contact Prof. Eduard Sanders – [email protected].
The deadline for application is 1 March 2018.
Position start date: 1 June 2018
HOW TO APPLY:
Create an account or log in if you have an existing account (at the top left of this page).
Navigate to Add New
Select Postdoc Application
Fill out the profile as prompted
Under Postdoc Preference, select "Two-Year Post-Doctoral Research Fellowship In Clinical Epidemiology (Sexually Transmitted Infections)" as First Preference and "N/A" for any other posts advertised.
Fill to the last tab & Upload CV then save.
Your application has been received. You can edit profile until deadline.
You will receive an email notification.