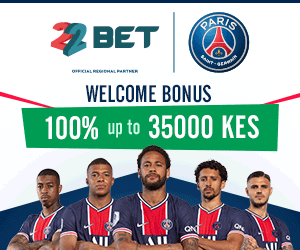 Arsenal and Tottenham are playing today and we expect fireworks at Wembley Stadium, Tottenham's home ground. Our match prediction suggests that Arsenal will either win or draw, contrary to previous statistics.
I have seen several betting sites projecting a win for Tottenham. What I believe is, the match won't be easy for Arsenal but the Gunners will surprise many. If you're a gambler, don't be too sure that Tottenham will emerge victorious.
The surest predictions are:
Less than 2 goals to be scored
Tottenham to score first
Tottenham to win or draw
Arsenal 2 Tottenham 1(Risk option)
Today is that time when betting companies will make millions from a single match.Many of us are almost 100% Tottenham will win,but since this is football,anything can happen.I managed to watch Arsenal play last week and I can smell a win against Tottenham.I think you're aware Tottenham isn't in their best form even after they drew with Liverpool last week.
Today,1XBET is giving anyone who register for the first time and bet for any game 200% bonus. Register through this link, place your bet and get 200% bonus on your first bet