Most items purchased online attract tax, but as a customer you can manoeuvre your way to avoid paying tax, especially if you're used to buying products from e-commerce sites. Normally, when you purchase products from online stores like GearBest, you'll be required to pay import duties. The most common duties are: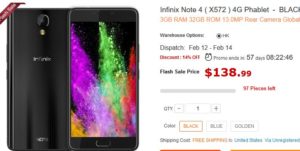 customs costs
(the costs that the postal or courier company has incurred for submitting the report to Customs)
processing costs
(costs for other work that the postal or courier company has done for you)
any taxes to be paid
(import taxes, such as import duty, VAT and excise duty)
While most countries prohibit importation of products without paying tax, a brilliant customer can cleverly import the products without paying tax using the following tricks:
Requesting someone travelling to your Country to deliver the product
During the time of purchase, it might chance that someone you know or the company knows is travelling to your country. If possible, request the company to deliver the product to that person so that they can fly with it in the plane. By doing so, you will avoid paying tax
Using Standard Registered Air Mail
If in your country you have a standard postal address where the products can be delivered, then you may avoid paying tax. A renowned company like Gearbest would deliver the products via the standard air mail and in the process you may end up not paying tax. The details required are:
.First name:
2.Last name:
3.Phone number:
4.Email:
5.Country:
6.State:
7.Zip/Postal code:
8.City:
9.Address:
Once you make an order and provide the above details, the company would send the products within 14 days. The products may not attract tax.
If you are planning to buy products from Gearbest, you can visit their site here and make an order
Label the product as a Gift
Most countries allow importation of gifts without paying tax.If your country has this law, then as you process your purchase, indicate that it's a gift
Purchase tax exempted goods
The revenue Authority has specified goods that are tax exempted.You have to read tax and revenue law in your country to determine such goods.In Kenya,some of the goods exempted from tax are:
Goods imported by the United Nations
Goods imported by Armed Forces
Diplomatic Privileges
Goods and equipment imported by the East African Development Bank for its official use
Goods for use by the British Council
Goods, being bona fide gifts (excluding office equipment, stationery and office furniture
Religious Bodies Altar bread, communion wafers and sacramental wine, imported or purchased by, or for presentation to, any religious body for use in the conduct of religious services
Youth Associations Uniforms and appointments for the use of the Boy Scout, Girl Guide or other similar associations
Goods intended for the educational, scientific or cultural advancement of blind persons for the use of an organization approved by the Government for the purpose of this exemption
Badges and record books for use exclusively in the President's Award Scheme
All equipment and drugs imported by the Wellcome Trust with the prior approval of the Ministry of Health, for use in connection with medical research
Safari Rally Drivers
One motor vehicle for each rally driver and spare parts specified in paragraph (2) which are imported or purchased prior to clearance through customs for use in the Safari Rally
Equipment, machinery and motor vehicles, including aircraft and vessels imported for the official use of the Kenya Police, Administration Police and Kenya Prisons, with the written approval of the Treasury
GearBest is one of the e-commerce stores that can help you purchase products with the best price ever and actually and deliver at affordable cost.Most of the products in their site are sold at a throw away price and are genuine. The company has also made purchasing as easy as possible-the process takes less than 3 minutes.To purchase any product from GearBest, you simply follow this link