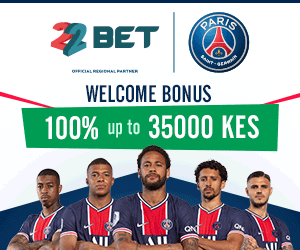 Ruto's friend and flambouyant lawyer Donald Kipkorir has faulted the government over the deportation of Miguna Miguna.The lawyer, who has won more cases than any other age mate,says the government will pay dearly for the costly mistake.
In his Facebook account,here is what Kipkorir said:
"Deportation of Miguna Miguna And The Law Of Unintended Consequences
Those who advised the Government to deport Miguna Miguna to Canada may still be toasting to each other but Government Apparatchiks and the Presidency should take a pause. Miguna Miguna was born in Kanyilum Village, Nyando, Kisumu. Both his parents are Luo. Miguna became Canadian virtue of political exile.
Our 2010 Constitution is Very Explicit: Anyone irrespective where born in the world is a Kenyan by birth if one of his parents is Kenyan. The Constitution allows for dual citizenship. Citizenship is not a passport or national identity card. And the citizenship can't be revoked no matter what. A Kenyan citizenship by birth was eternal.
The Old Constitution prohibited dual citizens. Kenyans had to elect and choose Kenyan or the foreign Country. Also, that Constitution stated that only one whose father was Kenyan became a Kenyan. And foreign women married to Kenyan men had to apply to be citizens. The old Constitution was patriarchal.
Post 2010, we all moved to the new Constitution and to fully enjoy the new Rights and dispensation. The old Constitution said Judges will retire at 74; New one said 70. After August 2010, we told all Judges employed under old Constitution that they must retire under the new Constitution and we literally chased away old Judges! We said we have a new Constitution and new rules. We said the Constitution is effective retrospectively.
But Miguna's deportation turns upside down all the jurisprudence we had developed from August 2010. It basically means that all property, personal and employment rights acquired before August 2010 are under the old Constitution. If we took away Miguna's rights using the old Constitution, all must be ready to lose or reinstate rights acquired pre August 2010.
Prof. Robert K. Merton (1910-2003), Founder Of Modern Sociology led ground-breaking studies on the Law Of Unintended Consequences. In his studies, he postulated that for five reasons, one of which is "immediate interests overriding long term costs", we make or carry out certain decisions that lead to three consequences: 1. Unexpected Benefits 2. Unexpected Drawbacks 3. Perverse Results.
In deporting Miguna, we throw out the benefits, rights and duties that automatically begun in August 2010. It means, we have to revisit and reopen all title deeds, employments and decisions made between 1963 and August 2010 to confirm they complied with the law then and if not, they will be voided.
In one decision made in a rash, the Government fully endorsed what the Truth Commission said: revisit our past. And the Government must now live with the consequences.
Miguna deportation will turn out to be the incident the Government shot its foot and without intending, gave Kenya the opportunity to revisit its past. And the rights of over 4m Kenyans abroad now hangs in the balance. Be wary of catching a tiger by the tail!"