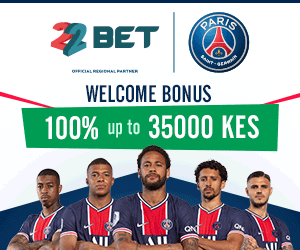 If you own a blog, MGID and Content.ad are two AdSense alternatives you should employ. But for bloggers, it's hard to know which between the two is better. I have used both native sponsored content networks and here are my findings.
MGID and Content.ad have numerous similarities and equally several differences, but both are suitable for monetizing any blog. The two native monetization platforms have been in the industry for over a decade now and most publishers have embraced them. What makes them unique? Well, MGID has several unique features that impress publishers and advertisers.Content.ad on the other hand is known to be fit for all blogs. Lets' start with MGID
How to join MGID
To be approved by MGID you need a blog. The blog must be receiving at least 1,000 page views per day…or more. It should not have adult content, auto generated content, violent content or content advocating for terrorism and racism.
If your blog has enough articles and generates more than 3,000 daily visitors,MGID will approve it; you simply need to apply for approval through this link and after two days, your blog will be approved.
What you need while applying for MGID
Your blog url
Email address
Personal details
What you expect to earn from MGID
For all these years I have been with MGID,I have managed to pull in some good money, it even forced me to remove AdSense ads from my Venas News blog so as to concentrate on MGID.So far, the income has been impressive.
The amount of money to earn from MGID depends on various factors: traffic numbers, niche, geographical location, age of your blog, ads location.
MGID adverts work best when they are placed below articles and in the headers. If you do that, you'd expect CPC of between 0.02 to 0.40.If you place in-article above your content, you will earn more than what you could make from AdSense…in fact I have tested this on my Venas News blog and found amazing results. If you check my site, you'll notice MGID is dominant, meaning I am impressed with what I earn from the monetization platform.
When it comes to traffic, here is a rough estimate of the amount you expect to pull in:
If your site gets 1,000 to 10,000 daily visitors, you expect to make $100 to $600 per month. If your daily traffic numbers range from 20,000 to 50,000, you will earn $700 to $2500 per month …and if your figures average 100,000 per day, you will earn upwards of $1,000 per month.
Whether MGID and AdSense can be used in the same blog
Many of my readers have sent me emails asking whether they can use both AdSense and MGID in the same blog. Their main concern is that AdSense might disable their accounts once it detects MGID adverts on their blogs. My answer is, MGID adverts are the friendliest of all native advertising networks.AdSense,as strict as it is, won't disable your account simply because you have placed MGID in your blog.However,if the Google owned monetization platform realizes that MGID adverts are reducing the visibility of AdSense ads, they will send you a warning—like they always do when a publisher violates AdSense policies.
Whether It 's easy to be approved by MGID
Unlike AdSense which can fail to approve your blog, MGID approves almost every blog as long as they have met minimum approval requirements. Once you send approval request through this link, you will be approved in less than 2 days
If your blog is disapproved by AdSense, will it be approved by MGID?
Another common question asked by publishers is whether a blog disapproved by AdSense can be approved by MGID.It's well known that MGID works independent of AdSense-whatever happens for a blogger with AdSense does not affect MGID-this means even if your AdSense account is disabled, you will continue monetizing your blog with MGID.So, the question of whether survival in MGID is determined by AdSense should not be of much concern for any publisher.
Content.ad
As I mentioned earlier, Content.ad is the same as MGID but its earnings are slightly lower. Most publishers find it nice to monetize with Content.ad after their accounts have been rejected by AdSense and MGID,or even Taboola,Outbrain and RevContent.As a publisher, what you need first is, apply for MGID approval,and if your blog is not approved, join Content.Ad…MGID and AdSense should come first before any other contextual advertising network.
Conclusion
When Comparing MGID and Conten.ad side by side, the nice things about MGID outweigh the monetization value you can get from Content.ad…but both are useful for generating income. As a publisher,though,it's good to apply for both as you may not know what the future holds for you.