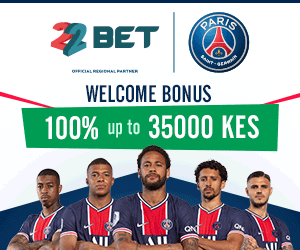 Tonight you might smile all the way to the bank. There is a chance of winning Ksh50,000 from Betway,and here is what to do.
The first thing is to sign up to Betway through this link
Then select the match between Real Madrid and PSG.Scroll through to where you will pick the scorers of the match…we suspect Christiano Ronaldo and Neymar will score. If it happens that you correctly predicted the scorer, you will enter a draw where you could win Ksh50,000 tonight.Betway is giving out Ksh50,000 each to three people.
Besides placing that bet, you can bet for a team you believe will win the match. Our prediction is that the teams will draw…and less than 4 goals will be scored.