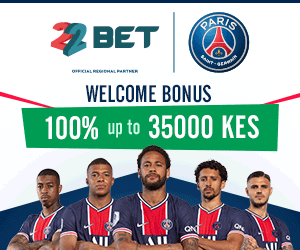 Bayern Munich is welcoming Besiktas in German.The math is scheduled to start 10.45 EAT and our predictions are as follows:
Bayern Munich 3,Besiktas 0
Bayern Munich to win the game
More than 2 goals to be scored.
Bayern Munich win in first half
Unless a miracle happens, like the one we experienced yesterday between Manchester City and Wigan, today's match will be in favour of Bayern Munich.
The odds for Bayern are 1.2 while Besiktas have been given 15.0.You can see where betting sites have placed them.
If you are new here, we have good news for you. Besides winning through our predictions, you will benefit from 200% bonus offered by 1XBEt.You will also get Ksh10,000 bonus if you're registering for the first time.Click here to register,bet and get 200% bonus