Yesterday we advised you not to allow your wife to go to the gym alone, here is what has happened to Ababu Namwamba.Apparently,Ababu Namwamba has divorced his wife Priscah after learning that she has been sleeping with a gym instructor.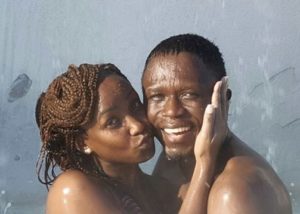 The former Budalangi MP chased his wife from their home a few weeks ago following reports that Priscah had given her things to the well-built gym instructor more than thrice.Ababu was intimated by a caring friend, who even forwarded messages to the flambouyant politician.
After being chased out of their palatial home, Priscah went to live with her relative in Westlands .
Ababu has done everything to please his wife, including taking her to Dubai for holiday, but it seems the wife loved the gym instructor more than Ababu.She will soon relocate to Eastlands.