Thought the Kenya can only produce 12% of its population as entrepreneurs, the urge to do business is unending. It's worth noting and taking into consideration that there are businesses you can start with almost no cash and eventually yield good returns.
A common statement by lazy thinkers goes like this: "I can't start business because I have no capital". If you have ever applied this statement in an argument, then you won't sit at the front row of the who is who in the entrepreneurship arena.
In business you start small, grow with what you have, strategize to win over customers and eventually thrive. If you're ready to swim into this challenging ecosystem, here are tips relating to business ventures that require no capital.
Blogging
I am a professional blogger and I can tell from the bottom of my heart and my rich understanding of this field, that you don't need any capital to become a blogger. If you're talented, what you need is a WordPress hosted website, which is by the way free, then create useful content. You will eventually buy a domain name from Bluehost through this link and get a free WordPress Theme from Wpion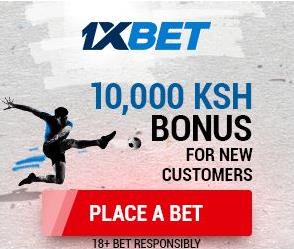 Venas News is among blogs that were started for free. The initial capital was Ksh 100,which I used to purchase internet bundles. We had designed a WordPress hosted blog without spending a coin and later made several changes after we started getting traffic and income.
But there is one thing you should know: blogging will only be successful when you have passion. Over the past 5 years, I have seen thousands of blogs come and go-only a few have survived. The approach you take as a blogger would greatly determine how far you will go. Unique content is the key to success
Cleaning services
If you live in Nairobi, you know what I mean when I say cleaning services. Nowadays majority of Nairobi residents have limited time to clean their houses, including the carpets, clothes and seats. These people opt to pay individuals who are specialists in cleaning services. To be a specialist, you don't need training; just a few assignments and you are good to go.
The only thing you need is soap, and a brush, which will cost you less than Ksh3, 000.You will then need to go round homesteads to ask for jobs. If you get at least 3 loyal families to work for, your life will never be the same again.
Data Analysis services
There are thousands of Kenyans pursuing Masters, PhD and undergraduate programs in our institutions. Some of these guys have little or absolutely no skills in data analysis. The good thing is,you will form a company with as little as Ksh3,000 and come up with a website to showcase your work…but a website is not necessary. Then you need to make use of social media to advertise your work.
What I understand about data analysis services is, customers come through referrals. This means if you get two three customers and do a superb work, others will come by default.
The nice thing about data analysis services is that it's not necessary for you to have relevant skills. Nowadays we have thousands of jobless graduates who you can contract to analyze data.
Manicure & Pedicure services
Another business you should set your eyes on is manicure & Pedicure. All along I have been thinking about this business but I haven't had time to launch one—but I will start soon God willing.
In this business you need less than Ksh1, 000 in capital, that's for cosmetics. Then move round estates to seek clients. I think you have seen guys do this job!
Baking Mandazi & chapati
In our estates, there are several Kenyans who have decided to make a living through Mandazi & Chapati business. One thing I like about this kind of business is that you don't even need a license from the council, unless you're setting up a fairly big business.
The only capital you need is Ksh1, 000 for baking flour, salt, sugar and cooking oil, you also need a table .With time, seek a room where you can do bakery business.
I think you have seen KDF Mandazi.The owner, who is a Kisii, started from streets, he is now raking in over Ksh50, 000 per day.
Samosa &Boiled Eggs & Sausage business
If I was jobless,like many graduates,I won't mind starting samosa,sauage and boiled eggs business.You can bear me witness that in Nairobi,this type of business has taken root.The reason is,it's very profitable.
Here is how they make money: One raw sausage goes for Ksh 10 and after boiling it,you sell at Ksh25,making Ksh15 per sausage, Assuming you sell 100 sausages per day, that's a cool Ksh1,500 in profits. You also have eggs in your business. One raw egg goes for Ksh 10.After boiling it,you sell one for Ksh 20,making Ksh 10 as profit.If you sell 50 eggs per day,you will walk home with a cool Ksh 500 from eggs. If you aggregate the profit, your net daily income will be above Ksh1, 500, that's after you have negated expenses.
When you are in this business, you don't pay tax, you don't pay rent, all you pay for is Ksh20 to the City County.
The initial capital is in the south of Ksh5,000….I mean less than Ksh5,000