Consult a doctor before giving any medication to your baby, especially the first time. Babies are much more likely than adults to have adverse drug reactions.
When a child begins to exhibit symptoms of illness, discomfort or pain.  Panic and irrational judgment can kick in. You assume the role of a physician with hopes of helping your child recover. You self-diagnose and reach out to the medicine cabinet to give your little one medication to help him feel better. Problem is there is a plethora of drugs to choose from. Whatever you do, do not make any of these medication decisions unless advised to do so by a physician.
Adult medications
Giving your child a smaller dose of medicine meant for an adult is dangerous. Also, some infant drops are more concentrated than medicine for older children, so be careful how much you give your child. Always use the dispenser packaged with the medicine, and if the label doesn't list the dose that corresponds to your child's age and weight, don't give her that medication
Over the counter cold medicine
You noticed a running nose, a cough and you assume your child is suffering from a cold. No big deal you rush to the chemist then come home with cough syrup and serve immediately. Unfortunately, this is potentially harmful because there are serious side effects. Every time your baby is unwell and you keep using the same medication there is a higher risk of accidental overdose.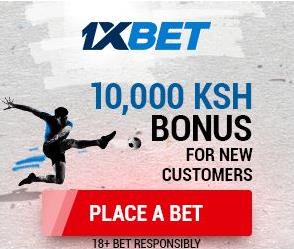 Sharing medication
This so obvious but you will be surprised how many of us are guilty of doing this even to ourselves. Giving your baby a small dose of someone else's medication is just a no. It is highly dangerous and could contain an ingredient your child may react to leading to serious illness. There is also the fact that adult medication and children medication is different.
Chewable
Never make the assumption that pills will dissolve in your baby's mouth. It is a bad idea to give your child medication in any form of a tablet because they can choke. If you must, crush it and dissolve in some warm water.
Aspirin
The popular painkiller, aspirin has been linked to several illnesses including Reye's syndrome. This will especially affect children with viral illnesses such as a simple cold, flu and chicken pox. Unless instructed by the doctor, do not give your child any medicine with aspirin. Watch out for substitutes such as salicylate, acetylsalicylate, acetylsalicylic acid, salicylamide and phenyl salicylate. Acetaminophen and ibuprofen can also be dangerous to babies therefore consult a doctor first before administering.
Anti-nausea medication
Bouts of vomiting and nausea are actually common in babies and are quite short-lived. All you need is some patience. If it gets worse rush the baby to hospital, do not give any nausea medication to try stop it. These medications have risks and side effects that could negatively affect your baby's health.
Anything expired
Toss out medicines, prescription and over the counter cold medicine alike, as soon as they expire. Also get rid of discoloured or crumbly medicines – basically anything that doesn't look the way it did when you first bought it. After the use-by date, medications may no longer be effective and can even be harmful.
In general, it's not a good idea to flush old drugs down the toilet because they may contaminate groundwater and end up in the drinking water supply. However, a few drugs are so potentially harmful to children, pets, and others.