In a popular Facebook group, this Kamba Lady slept with a Kisii man for the first time, she explains what she discovered.
Imebidi niongee chenye nilipitia.Over the weekend I managed to sleep with a Kisii man.This guy is my Facebook friend and in three years she has been telling me,'nipe nionje aki,nitakununulia gari'.I knew buying a car was beyond him but I just wanted to prove what I have been hearing about Kisii men.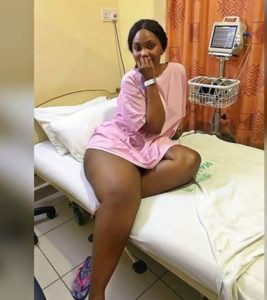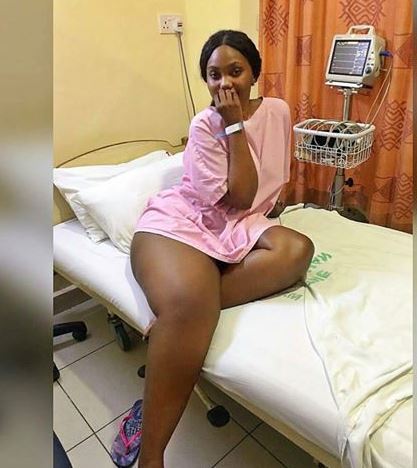 On Friday we agreed to meet at Kitengela,near Naivas Supermarket.The man works near MRM Mlolongo.So at around 4 oclock,he called me that he has alighted from a matatu.I directed him to where I was standing.
After greeting him(he has rough hands).I almost asked him where he left his personal car but something told me 'he might get irritated'. After a short conversation, we started advancing towards a restaurant located near opposite Naivas.It's there that he booked a room for the night.
At exactly 7.30 am,Nyakundi(he is called Nyakundi) bought matumbo and ugali,but I told him I don't eat matumbo.He requested I suggest my favourite meal.I ordered for chicken plus chips.
Our meal took us 15 minutes where we proceeded to our room.Nyakundi went straight to the bathroom for a short call and left me on the bed. He came and started removing his clothes. After removing the shirt and trouser, he started removing mine.I am always used to men who prepare women before anything. I actually asked him,"what are you doing,why can't you wait for some time before we start doing". He replied,'unajua sijaonja kwa mwaka,niko na hamu sana'.
After he completed removing my clothes, he started squeezing my breasts as if he wants to  milk a cow.Nyakundi jumped on me,opened my legs and started.But before he did anything,I touched his thing and realized it was enormously big.I said no,unaweka bila hata CD na unaezaweka aje bila kukubali.He told me,"najijua niko safe,nilipimwa last week wakati bibi alienda maternity…oh sorry sina bibi.I was offended…He had all along told me he is single.
He thwarted every effort I made to stop him until he penetrated.I saw a long night.Nyakundi ate me for 2 hours none stop.I tried to cry but he didn't stop.At first it was painful but after sometime I became used to him.In my entire life, I have never met a man with such energy.He was doing it as if he was dying.He sweat on me like a hippo.Kitu yake ilikuwa kubwa tena nono.
After completing at around 11 pm,he slept.
The following morning he gave me Ksh100 and told me to go.When I asked him why Ksh100 yet we had agreed Ksh5,000,he told me,'kila mtu alienjoy".