For new bloggers in Kenya, getting the best hosting company can be taxing. But if you get someone to guide you, joining the blogging career won't be a big deal.
I joined this world of blogging 7 years ago and I can assure you during that time it wasn't easy.I mean,even getting someone to guide me was next to impossible. I fumbled until I found out the right way. Today information is available and several bloggers do exist.
Now,as you go through information online, you may find several bloggers with contrasting information. Few bloggers would give the best possible answers, others are just writing to fill online space. In most cases I hate to write what I don't know about.Mostly,I review what I have used, especially when I am tackling any topic related to web hosting and blogging. I do this because I am aware experienced bloggers also read my articles, some are as experienced as I am.
In Kenya, there are a couple of things to consider when purchasing hosting space. They include %of uptime, cost,stability of the company, customer service and site security.Over this time I have been blogging,I have heard nasty stories about some rogue hosting companies. In 2015 there is a hosting company that closed shop, killing hopes of hundreds of bloggers.What you may not know is that some hosting companies in Kenya are just briefcase companies;they can decide to close business any time,which is why you should be careful when selecting a hosting company.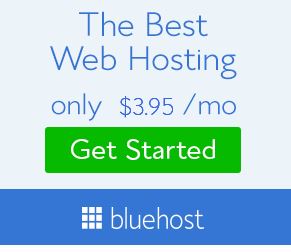 More often than not,I recommend Bluehost because I know it can't mess your business.Bluehost is based in the US and hosts more than 2 million blogs.Locally,I recommend Kenya Web Experts.Personally,I started blogging with EAC Directory, which almost killed my blogging dream,I bitterly moved my sites to Kenya Web Experts but I later moved to Bluehost and Kinsta, respectively.I have recommended Kenya Web Experts to every blogger who approaches me.I do so not because I am paid to advertise them,but because of the way they conduct themselves-they are very professional.I own a total of 4 blogs and two of them are hosted by Kenya Web Experts.Since 2013 I have never gotten any major issue with these guys.
With Kenya Web Experts, here is the amount you will pay as a new blogger:
30 GB Web Hosting @ 2,100/Yr
40 GB Web Hosting @ 4,100/Yr
50 GB Web Hosting @ 7,100/Yr
∞ GB Web Hosting @ 14,100/Yr
Since your blog is new, you will be required to purchase the cheapest hosting plan, which costs Ksh2,100 per year.Once your blog grows to receive in excess of 10,000 page views per day, upgrade the Ksh 14,100/yr plan.
I have also talked briefly about Bluehost.There is something unique about Bluehost:This company is a mother of hosting companies in the world.The beautiful thing about bluehost is that it will allow you to purchase a .com domain,SSL certificate and SiteLock.Your site will also be secure.Also,you should note that Bluehost is the best recommended hosting company for WordPress sites.But as a new blogger,you will part with at least Ksh 10,000 per year.
I strongly recommend Bluehost if your'd like to purchase a .com domain and also grow your blog to become viral.You can click here to see Bluehost plans
If you get any issue,you can call me on 0722927138