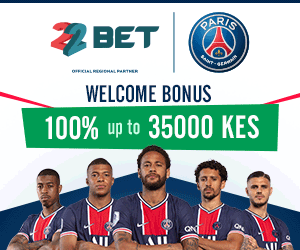 UEFA Champions League will feature Liverpool and Manchester City. Predictions for the match points at a win for Liverpool. While most sites predict a win for Manchester City,it's important to note that Liverpool is currently on form, they might score even more than 2 goals.
For gamblers, it will be risk to place a win for Liverpool or Manchester City: the best options include:
Both teams to score
More than 1.5 goals to be scored
However, if you want to take more risk and stand a chance of winning more money, place these options:
Liverpool to win first half and full time
More than 2.5 goals to be scored
Liverpool are the hosts and the match will start at 9.45pm Kenyan time.
You remember yesterday our predictions were 100% accurate. We believe that today's predictions will be 100% accurate too.You will also have a chance to get 200% bonus if you place your bet here