Here is a story of a man who divorced his wife for a house girl, he is now regretting.
I am regretting what I did in 2016.I married Elizabeth in 2006 in a church wedding. Over thos years until 2016 God blessed us with 3 children. Our marriage was peaceful, communication was perfect and everything looked quite perfect. But as we continued living and celebrating our marriage, my wife got a job as a bank teller. I felt proud of her because I knew our income will multiply.
I was used that when I come home,my wife welcomes me,gives me tea and welcomes me to a hot shower.But after securing a job,things changed.Her work was demanding and sometimes she could report home at 11pm.I tried few days to multi task in the house in the absence of my wife but I was eventually overwhelmed.It's after we discussed the way forward that she brought a house girl.
The presence of a house girl helped me a lot.She did all the work my wife was initially doing.She could even spread our bed in the morning,wash my clothes even boxers and even iron all the clothes,including those of my wife.Over time,I felt that my wife was not contributing anything.Her work was to come,eat,sleep and go to work the following morning.I found myself spending more time with my house girl than my wife.Negative thoughts started dominating me such that I was thinking my wife was a burden to me.
In 2015 January something happened in my bedroom.The house girl came,she asked,"can I was the room as you sleep".I replied, "why not?" As she was cleaning,I was psyched by her dressing style ,she looked stunning before my eyes.She cleaned the room and after finishing,went to clean sitting room.As I was sleeping,I felt some temptation but I tried to squeeze it off my body.
We continued spending more time with her at the expense of my wife—my wife was literary a tourist in my house.One morning, as the maid was washing my bedroom,I was forced to call her to my bed.I whispered into her ears as I gently rubbed her back.I didn't know how I pulled her into my bed.We ended up having intimacy.That day I felt I had betrayed my wife .However,something told me,'now that she is an absentee wife,I don't have any option'.
We continued having an affair with my maid until 2016 October when she became pregnant.Unfortunately,my wife discovered it was me and left me for good.I remember when she was leaving,she told me,"Babe,I have no option but to leave.All the sacrifice I am making is because I want us to have a good future,but you have betrayed me.One day you will look for me".
After my wife left me,I was left with my maid,whom I decided to make my wife.
We have been living together since then,but I am now regretting what I did.I already have two children with my former house girl who is now my wife.But what I have discovered of her is that she doesn't have class;she associates with small boys in the estate and I suspect she sleeps with them.She also contributes nothing towards our expenses in my house.The worst thing is that she doesn't behave mature…I can't send her to represent me in any meeting.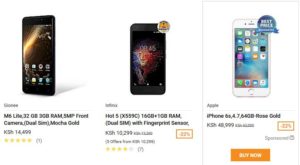 I heard that my wife is now happily married while I am suffering here.I messed up my life and I am now regretting.
Men,if you have a precious woman,don't betray her.You may lose a gold for a counterfeit diamond.