S.K Macharia has lost his son through a road accident. John Macharia was over speeding along the Southern Bypass when their Porsche Cayenne car lost control and rolled several times.
John was in the company of his girlfriend when the accident happened. But we are informed that his girlfriend survived while the Royal Media Service Chair's son died at a Nairobi hospital.It has been revealed he was driving at a speed of 210Km/h.
We are in possession of the shocking photos from the accident scene, which will scare even the most lethal drivers. Below is how a Ksh30 million Porsche Cayenne was destroyed: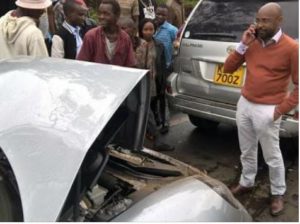 Here is last year's photo when he hit a Prado—he didn't learn.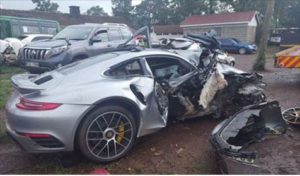 John is known to be a careless driver….today he didn't escape death.Rest in Peace