Tanzanian musician Ali Kiba is in hot soup after one of his many girlfriends sued him.Adija,whom Ali Kiba tested her honey until she gave birth to a bouncing baby girl, rushed to court to demand for a sizable amount of cash from the artiste.Adija filed a case at Kisutu Resident Judge's court in Dar Es Salaam in a bid to push the star into paying TSh 1.4 milllion(KSh 42,000).She argued that the musician stopped supporting his daughter in 2017 and has been playing hide and sick game.She further claims that Ali kiba did a wedding behind his back.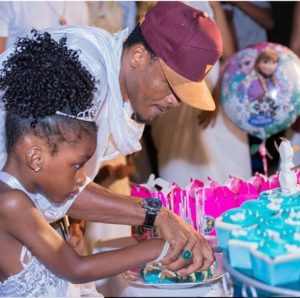 In addition to Ksh20,000 Adija is demanding,she also wants Ksh 280,000,the accumulated amount Ali Kiba has failed to pay the lady since February 2018.
Already, the court has notified Ali Kiba of the case and soon, his bank account will be drained when Adija wins.