The element of novelty with every adventure is something that is alluring to many a traveler be it for adventure, adrenaline or simple leisure. A majority of us have a travel bucket list and most likely, Dubai is on it.Hotel is a fundamental aspect of travelling and having unique ones in an ecosystem is paramount.
Dubai is not only the most rated tourist attraction in the Middle East, it is also boasts of a lively night scene, ultramodern architecture and to top it off, it is now known for its unique and grandiose hotels. When you travel to the city and you are looking for a touch of luxury, here are some of Dubai's unique hotels to experience:
Gevora Hotel
Dubai loves breaking world records and the Gevora Hotel is another record breaker. Officially recognized by the Guinness World Records as the world's tallest hotel, Gevora stands at an incredible 356 meters above the skyline of Dubai.
The luxurious hotel, decked in gold opened its doors this year and accommodates business and leisure travelers.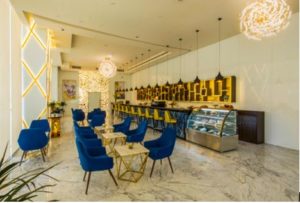 Source: Gevora Hotel
Queen Elizabeth II floating hotel
For those who love to stay at a place with some history, then the Queen Elizabeth II hotel, simply known as QE2 is where to visit in Dubai. The world-famous cruise liner opened its doors to the public in April 2018 after renovations to transform it from its former worn-down state to a luxurious hotel and museum. Some lucky guests will have a chance to sleep in the Royal Suites that once belonged to the queen herself while onboard the 13 deck floating hotel. Walk in hallways that were once graced by royalty and get to experience how the QE2 was in the 60s through its interactive museum. The hotels grand opening comes nearly ten years after the ship completed its finale voyage from Southampton to the Middle East in 2008.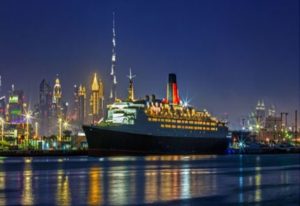 Atlantis, The Palm
First of all The Palm is the largest man-made island in the world! Sitting on a massive 46 hectares, the palm shaped island is one of your best bets when it comes to luxury, adventure and getting something unique out of your trip to Dubai. Unlike the lost city of Atlantis, this island is home to a 5-star luxury hotel which has beautiful aquarium suites, where you sleep gazing at the dynamic underwater see world.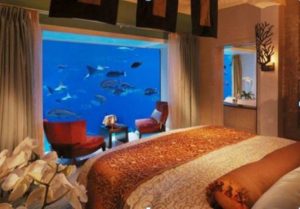 Source: Atlantis, The Palm
Burj Al Arab Jumeirah
This sail-shaped building is an exquisite hotel said to reflect modern Dubai. If you are not on a budget, then the most expensive hotel is a fine destination worth checking out. It boasts of providing signature luxury experience, some of which include, an optional chauffeur-driven Rolls-Royce, helicopter trips from an iconic helipad, private beach access, luxury leisure on a breathtaking terrace with pools and cabanas.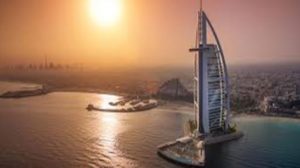 Source: Burj Al Arab Jumeirah
Rosemont Hotel & Residences
The Rosemont hotel is going to be a world first once it is opened later this year. Ever dreamt of being in a rain forest? That is exactly what the hotel promises to offer. It will feature a 75,000-square-foot jungle complete with waterfalls, streams, and a sensory rain system which mimics the rainforest climate. Modern technology is used to ensure that guest experiences is unique. Apart from the simulated rain which doesn't really make you wet, dynamic 3D projectors are used at the guest drop off point to create an illusion of a huge aquarium or rainforest.

Source: Rosemont Hotel & Residences