Here is an explosive statement by ODM explaining how Ruto is number one enemy.
PRESS STATEMENT:
MAY 21, 2018
RUTO IS KENYA'S THE ENEMY NUMBER ONE:
Ladies and Gentlemen; we have only a few clarifications and straightening of the record to share with you this morning.
This is in regard to Deputy President William Ruto and his return with the tired line of who won the 2017 elections, how the handshake wants to stop him from being President and his whole trade mark politics of lies, commotion, hate and division.
We wish to advise Mr. Ruto to stop looking for enemies in the wrong places. In his quest to be President, Ruto is the enemy he is looking for.
What stands between Mr. Ruto and the Presidency is not His Excellency Raila Amolo Odinga. It is Ruto's character, his bad record in office and the perceptions about him by the general public.
Ruto comes out as an angry and bitter man, looking for revenge. Kenyans have a problem trusting their country and their children with such a bitter and seemingly vengeful man. Kenyans must take note that even retired President Daniel arap Moi who created Ruto is today running away from him. Ruto has to deal with that.
Ruto has the exclusive distinction of being the only politician who is starting the race for the presidency of Kenya with hostages.
Ruto and the cohort of politicians who are paid to speak at his rallies are hostage holders. They are blackmailing President Uhuru Kenyatta and the people of Kenya that if Ruto's wish to be president is not granted, they will target and evict the Kikuyu, Luhya, Abagusii and Luo living in the Rift Valley. The DP and his team want their way by hostage holding.
"Give me the presidency or your people are not safe. Do not change the law or your people won't be safe." That is the hostage holding agenda the DP and his team are pursuing.
That hostage holding and not Raila Odinga, is standing in Ruto's way in his bid to be president. Kenyans refuse to be hostages in their own country just because Ruto wants to be President.
In fact, the hostage holding situation in the Rift Valley is one of the issues the country must confront urgently so that we do away with the pattern of some of our citizens being used as human shields every five years by men and women seeking positions they do not deserve.
But the people living in the Rift Valley are not the only hostages Ruto is holding.
Ruto has openly threatened the family of President Daniel arap Moi if the family does not give him political support. He is holding that family hostage.
Ruto is holding businesses hostage. We have all heard of how government tenders beyond Ksh100 million cannot be awarded without Ruto's express directions and that includes the ongoing saga of NYS scandal.
Ruto is holding the Government of Kenya hostage. We are all aware that in the last term, the government was unable to move on anything because of Ruto's hostage antics.
The biggest threat to our democracy, our progress and stability are people who have questionable credentials. That is what Ruto is.
Senior public officers and other civil servants are constantly living in fear of losing their jobs because of Ruto's phone calls.
Mr. Ruto is a hypocrite. He vehemently opposed the 2010 Constitution on grounds that it had loopholes. Now, when we call for the fixing of the loopholes, he retorts that the Constitution must not be changed. That hypocrisy is standing between him and the Presidency.
The cries of the people of Kenya who have missed life-saving services, property and business because of corruption perceived to be enjoying patronage of Mr. Ruto in government is standing in Ruto's way to the Presidency, not Raila Odinga. Ruto needs to come clean on the smell of corruption that permanently swirls around him.
The leadership of this country will not be transferred to a man with such a dubious record in and out of office.
Kenya cannot be held back by rabid ambitions of a man determined to put the whole country into his bank accounts and issue a title deed of the entire country in his own name.
So the laws will have to change to perfect our systems of governance to keep such men and women in check and to strengthen devolved units so that all Kenyans can benefit from the fruits of the land regardless of who is President.
Kenyans are aware of these facts. They fear Ruto and their fear, not Raila Odinga or the handshake, is standing in his way to the Presidency.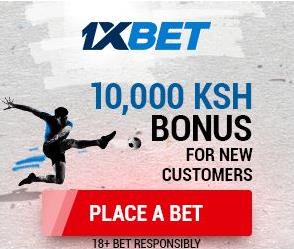 SIGNED:
Hon. Zulekha Juma Hassan, Women Rep. Kwale.
Hon. Florence Mutua, Women Rep.
Hon. Anthony Oluoch, MP, Mathare.
Hon. Geoffrey Osotsi, Nominated MP.
Hon. Gladys Wanga, Women Rep. Homa Bay.
Mr. Koitamet Ole Kina